Royal Condoms Natural 3 Pack Review
By Pleasure Panel reviewer Shady Shania
I was sent the Royal Condoms Natural 3 Pack free of charge through the Pleasure Panel in exchange for an honest and frank review.  The condoms arrived in a sealed box, tastefully designed in a black matt finish with pattern.  Once you open the box, there are 3 condoms in sealed packets all joined together with tear strips between.  Also located in the box are the instructions for use and safe storage.
As with all condoms, the safety advice is there on how to correctly use and store to avoid any accidents, if they are stored incorrectly then the materials can deteriorate and can cause them to split during use, again if they are not put on correctly it can cause semen to escape and cause unwanted pregnancies or sexually transmitted diseases.
Royal Condoms state they have spent a lot of time researching what people look for in a condom and one of the issues that was raised was the rubbery smell linked to condoms, they aimed to get rid of that smell with these Royal Condoms Natural. They state they use the highest quality latex, so these cannot be used with anyone suffering from a latex allergy. They state that they have worked on a condom that makes sure both parties get the most sensation from the experience while making sure safety and reliability is paramount.
Royal Condoms states that their key feature is that they are odourless, all natural and covered in a silky smooth flavourless lubricant. I have to agree that when opening the Royal Condoms Natural 3 Pack, there was none of the normal rubbery smell that you normally get when opening a condom packet, all I got was a nice fruity smell.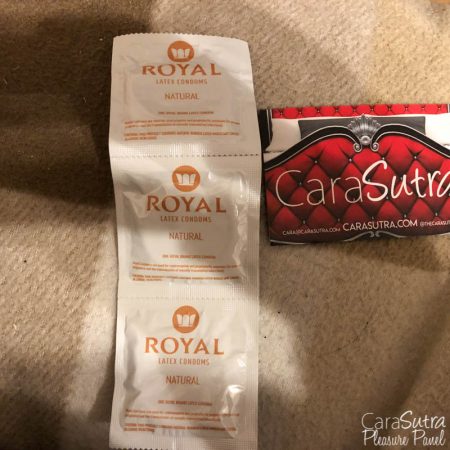 The condoms are covered in a nice smooth lubricant as it says they do, which has a tendency to stay on your fingers a while.  The condom slides on easily and also I wouldn't think that anyone who is of the large penis group would have much bother using these, they do seem to fit well and the other half did say they do not feel tight when they are fully in place. Because the write up states these condoms are flavourless, I decided to try this out and gave the other half oral sex while wearing the condom, I have to say there was no taste, however I personally did not like the feel of the lubricant in my mouth and lips.
When using the Royal Condoms Natural 3 Pack during love making, I have to say there were no dragging sensations which I have found with previous condoms, it felt nice and as they say, natural.  It wasn't as nice a feeling as no condom, but if you need to wear them, then they do give a nice natural feeling. Once the other half ejaculated into the condom, it was easy to take off and to dispose of. We found that we did not need any other lubricant while using these condoms and did not give me a sore feeling after.
We would score the Royal Condoms Natural 3 Pack 9 out of 10.  They do what they say they do, none of the normal rubbery smell or taste that is normally associated with condom use.
– Shady Shania
---
Where To Buy
Thanks to Pleasure Panel reviewer Shady Shania for this review of the Royal Condoms Natural 3 Pack.


The Royal Condoms Natural 3 Pack were sent free of charge, in exchange for a fair and honest review by the Pleasure Panel, by theroyalc.com. Thank you! 🙂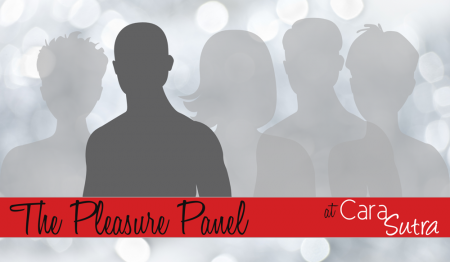 Unaffiliated