Royal Condoms Natural 3 Pack Review
By Pleasure Panel reviewer GayonTuesdays
As a sex educator, safe and pleasure-inclusive sex is of the utmost importance. So when the opportunity came to test some Royal Latex Condoms I jumped at the opportunity. I am a devoted condom user unless in exclusive monogamous relationships and after proper STI testing. Disclaimer, condoms do not protect at 100% capacity for STIs, but as someone who has had an STI in the past, every partner I used a condom with was not infected, just the one who gave it to me and the only person I did not use a condom with. I think they are vital for everyone who is sexually active to have with them, you never know when you will need it or even a friend. Now that I am off my soap box, for now, I will get back into the Royal Condoms Natural.
I specifically choose a package of condoms that was flavorless, I choose the "Natural". I do this because condoms can be loaded with chemicals that are really harmful to the mucus membranes within the vagina and I am always very susceptible to that. I hate using condoms and feeling like I reek of latex and other smells, and obviously a shower is a quick superficial fix but does not fix the actual internal and harmful effects.
The Royal Condoms Natural were a very pleasant product to test. From the moment I opened the packaging there was no odor whatsoever! This is immediately a great sign, but lets see how they measure up. There is a constant stigma behind condoms being too small, and I have seen some condoms where the fit was way too constrictive for the girth on my partner. As someone living in Spain I have taken notice that the penis owning individuals in their country tend to be girthier than I am used to in America (no complaints). So my old dedicated brand of condoms were not working out here, and I was left with whatever I could find in the drug store in my local town.
Now, I have a dildo that resembles similar girth of the average I have come across here, so I knew this was how I was going to test these condoms out. As you can see in the photos the fit is great, and the Royal Condoms Natural slid right on without a snag or flaw.
I noticed the condoms had "good taste is sexy" written on them, naturally I tasted them and completely tasteless, so 10 more points for Royal Condoms Natural. Next, I began to basically give my dildo a handjob to get an idea of the lubricant.
Royal Condoms Natural does not indicate, or at least I did not see any indication of what kind of lubricant they use; silicone, water, or hybrid. The Royal Condoms Natural felt as if it was a silicone lubricant, but I am not totally for sure because when I went to wash off after use everything came off without residue so I cannot say for certain. Condom companies are moving in silicone lubricants because it is a longer lasting smoothness which is related to the molecular structure of silicone molecules in opposition to water molecules. The silicone molecules are larger meaning they do not get absorbed as quickly.
So far the Royal Condoms Natural are checking out from a hyperaware sex educator's perspective, all that's left to do is test the feel internally. This blush novelties dildo has become my newest obsession, hitting every spot perfectly, and seeing as it is medical grade silicone I never use a condom with it. So I know every last lifelike curve so I can tell if something was interfering with that pleasure.
I am pleased to report Royal Condoms Natural passed the test, after a long play and lots of different positions the condom stayed in place and tear free. I realize its different than with a real partner, but I did take a crack at it with my current partner and we did not have an issue. No "ballooning" of the condom or interference on my end; when I asked my partner how they felt about the feel they stated that it was "fine". My partner is not a very detailed person in general, so this was the best I was going to get out of them. I think overall they just prefer to be condomless so testing was not as desirable as it was for me.
Nonetheless, I would HIGHLY recommend Royal Condoms Natural and I do not say that lightly because I am a devoted buyer of another brand, which is impossible to find in Europe. With the discovery of Royal Condoms I will definitely be adding them to my collection! The Royal Condoms come in other flavors so if that's more your style check out some of the other Pleasure Panel reviews on them, and thank you for reading!
10/10
– GayonTuesdays
---
Where To Buy
Thanks to Pleasure Panel reviewer GayonTuesdays for this review of the Royal Condoms Natural 3 Pack.


The Royal Condoms Natural 3 Pack were sent free of charge, in exchange for a fair and honest review by the Pleasure Panel, by theroyalc.com. Thank you! 🙂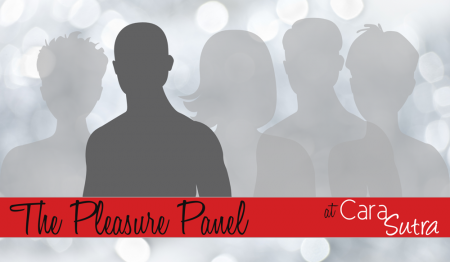 Unaffiliated