Royal Condoms Chocolate Flavour 3 Pack Review
Royal Condoms Chocolate Flavour review by Pleasure Panel reviewer Tigerlily
Just before Christmas, I had the privilege of trying out the Strawberry Flavour Royal Condoms, and was impressed by the intense fruity hit and neutral aftertaste. Designed for great tasting oral play and more, the Strawberry review left me with one really important question: what's the chocolate flavour like?
The Royal Condoms Chocolate Flavour are available in packs of three or more; starting at £6.50 from TheRoyalC.com, or in larger boxes of 10 or 20, and in strawberry or natural flavour too.
Design & Packaging
The Royal Condoms Chocolate Flavour proudly proclaim "Good taste is sexy", and as such they're designed to taste as least like a condom as possible. However, they're still lubricated and made of latex, so if you have allergies to either of those things, avoid.
There's only one size available, which runs average, but they're an otherwise very plain design, with no bumps, ridges or nobbly bits to get in the way of things.
Royal Condoms are also marketed as "ultra thin", which the manufacturers claim means 0.064mm thickness. This isn't as thin as some brands, but if you've previously found sensitivity to be lacking because of the thick rubber sock on your cock, try some Royals. That said, no compromise is made on strength or durability.
In use, the Royal Condoms unroll neatly, but leave a lot of residue on your hands. We found the best way to get it on was to use your mouth and tongue. If that's a skill you haven't learned yet, there's never a bad time to start.
Do They Actually Taste Of Chocolate?
As soon as the Royal Condoms Chocolate Flavour packet is opened, the intense smell of cocoa will assault your senses.  It's like walking into a chocolate factory. It's more deliciously tantalising than any condom has a right to be.
Sadly, this didn't seem to carry through to the taste. It really tasted of nothing at all–which isn't a bad thing, as such, it just wasn't much at all like chocolate. The smell was ever present, but after a few minutes I gave up on finding the elusive chocolate taste and found myself compelled to eat some actual chocolate instead. In the name of science, obviously.
I should note, this is in stark contrast to the strawberry flavor, which had a definite strong fruity taste that stuck around for a while.
We left our test penis on the bedside table for a few hours. The room still smelled of hot chocolate when we came back.
Verdict
The Royal Condoms Chocolate Flavour smell like a lovely cup of hot chocolate; but taste of not an awful lot: 7/10.
Check out the strawberry flavour if you want a fruity taste to accompany the smell.
– Tigerlily
---
Where To Buy
Thanks to Pleasure Panel reviewer Tigerlily for this review of the Royal Condoms Chocolate Flavour 3 Pack.


The Royal Condoms Chocolate Flavour 3 Pack were sent free of charge, in exchange for a fair and honest review by the Pleasure Panel, by theroyalc.com. Thank you! 🙂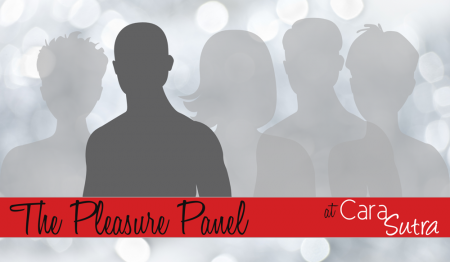 Unaffiliated