Royal Condoms Chocolate Flavour 3 Pack Review
By Pleasure Panel reviewer Kurosakikun
Condoms these days come in all shapes, sizes, colours, flavours, novelty etc etc.  We as a couple tend to stick to the same brands and types religiously.  The chance to try out some quality condoms that taste and smell of chocolate sounds too good to be true!  The Royal Condoms Chocolate Flavour 3 Pack promises all this and more.
The packaging that the Royal Condoms Chocolate Flavour 3 Pack comes in looks very classy, embossed logos in silver on a very series looking box.  You could almost be unwrapping a box of top of the range cigars!  After pulling open the handy rip tab on the plastic covering, the box opens up to reveal 3 Choccy Condoms and a User Guide!  The User Guide is actually very informative, giving a good run down of how to correctly put a condom on the right way and also gives a rundown of how probable pregnancy is whilst using different forms of contraception.  Very responsible packaging!
The 3 separate Royal Chocolate Condoms inside the packaging again look very classy, in plain white packaging, they look the part.  They also have the Royal logo on and various information of expiry date, allergy information and the simple motto of "Good Taste is Sexy" obviously referring to the chocolate tasting prophylactic.  Before we use the condoms though, make sure to note they are made of natural rubber latex, so if you have any allergies to latex, these are not the condoms for you!
Onto use!  After ripping open the first of the three condoms, the chocolate smell is immediately apparent, it's a strong smell and there's no mistaking that it's definitely chocolate!  It's quite a nice smell, but after a while, there's no mistaking that latex smell.  The company claim there is low to no odour from the latex, but it's there once the chocolate lubricant smell starts to wear off.  Obviously as they claim to taste of chocolate, I had to have a go at tasting one before using one properly and to be honest, I couldn't really taste the chocolate, and the latex condom didn't really taste of anything, just a neutral taste.  My partner agreed with me but did say that once I had removed the condom and she was giving me oral, that she could taste the chocolate more on me than on the condom itself.  She also said the taste was rather nice!
The condoms in the Royal Condoms Chocolate Flavour 3 Pack are marketed as high quality, on their website they claim "No breaking, no tearing, no leaking, FDA approved, no corners cut, electronically tested three times, no slipping off, no misleading sizes and more impressive claims.  I agree with the strength and durability claims, obviously when testing a condom you want to give it a good stretch, like we did.  Two fists inside, over the head, stretching as far as possible etc.  I must admit, that the condoms seemed like it would take a massive force to break or tear one!  The most impressive part of this is that they are really thin as well, according to the manufacturer, the Royal Condoms Chocolate Flavour are 0.064mm which is ultra thin, and it's obvious when you use them, sensitivity isn't reduced half as much as some condoms we have used and therefore doesn't delay orgasm to unbearable lengths.
One of the slight downsides, which isn't major, is that the condoms don't seem to be very lubricated, after putting on, most of the external lubricant was on my fingers and I felt like it needed a reapplication of lubricant before beginning intercourse.  It's great that the lubricant used isn't really heavy of greasy and difficult to wash off, there's nothing worse than being covered in awful lube just from putting a condom on, but not with the Royal Condoms!
The Royal Condoms Chocolate Flavour 3 Pack are great condoms overall, they are a good size (for me), no bagging or looseness, and also not too tight.  Just right and worthy of an 8 out of 10.  They would have scored higher if the chocolate flavour was more apparent to taste and not just to smell!
– Kurosakikun
---
Where To Buy
Thanks to Pleasure Panel reviewer Kurosakikun for this review of the Royal Condoms Chocolate Flavour 3 Pack.


The Royal Condoms Chocolate Flavour 3 Pack were sent free of charge, in exchange for a fair and honest review by the Pleasure Panel, by theroyalc.com. Thank you! 🙂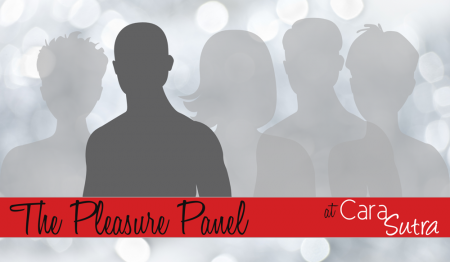 Unaffiliated