Royal Condoms Chocolate Flavour 3 Pack Review
By Pleasure Panel reviewer kikka_jennie
I love using condoms, flavours are always a plus. I was quite excited to review the Royal Condoms Chocolate Flavour 3 Pack from Royal Condoms for CaraSutra's Pleasure Panel, after all what woman does not like chocolate?
The Royal Condoms Chocolate Flavour 3 Pack come in a nice plain box which is quite nondescript. It has a lovely thumbnail-sized logo which can look like a crown. The very clear logo and easily readable writing are in a lovely silver shine which exudes sophistication and high quality on the lovely little palm sized cardboard box which can hide in a small bag or pocket.
On the back of the box it states in clear white writing how to care for the condoms, as in keep them cool and away from the sunlight, I believe this is because they are latex and can perish with heat. It also mentions how the latex condoms can reduce the risks of pregnancy and sexually transmitted infections (STIs) but not completely eradicate the risk. I like how clear and concise the information is as well as saying where the item is from and that if you think you have any infection to see a health agency.
On each side of the Royal Condoms Chocolate Flavour 3 Pack box it states how 'Good Taste Is Sexy', which is a really easily remembered slogan with the Royal logo. This theme continues onto the condom wrappers itself.
The condom wrappers are white with brown writing, I am guessing the brown is due to the flavour being chocolate. They state the flavour very clearly and again some of the safety information from the cardboard packaging. The wiggly edge is for easy ripping which can be done via hands or teeth (if feeling adventurous), it is very easy and simple to rip the wrapper but found it a bit slippy if hands were a little wet.
Once open, the delicious scent of heavy dark chocolate hit the senses. I am salivating thinking about it now. Chocoholics be warned that scent will drive you to want to nibble, lick and suck that latex condom. Unfortunately the taste isn't that great, it's not like chocolate at all, powdery and greasy with a hint of a fake chocolate flavour. I often get some of my playthings putting on condoms with their mouth onto my strap on, one said it wasn't unpleasant but was greasy while another said it was unpleasant. When I tasted the condom, I got the powder taste of older chocolate which does linger, the smell is so much better than the taste.
I was very impressed with the lube on the condom as it lasted well even when sucking and licking the flavour of chocolate. I did use more latex friendly lube also and the condom stayed slick.
The condom itself is a creamy colour, not too thick or thin, you can see through it which I find appealing. I used it quite roughly and it didn't rip or catch, it was fun to use and the smell around the room was really delightful.
Overall I think the Royal Condoms Chocolate Flavour 3 Pack is a lovely smelling product and a good price for $7.99 (about £6.35) for a box of 3 condoms. Unfortunately I think the flavour lets them down considerably but does what they need to. A fun item to experiment with.
7/10
– kikka_jennie
---
Where To Buy
Thanks to Pleasure Panel reviewer kikka_jennie for this review of the Royal Condoms Chocolate Flavour 3 Pack.


The Royal Condoms Chocolate Flavour 3 Pack were sent free of charge, in exchange for a fair and honest review by the Pleasure Panel, by theroyalc.com. Thank you! 🙂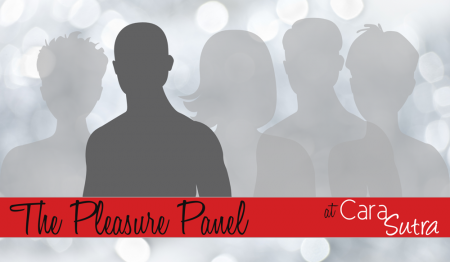 Unaffiliated