Rose Gold Sex Supplement for Women Review
By Pleasure Panel reviewer Just Jess
Other than a brief dabble with Viagra in my teens I've never used a sex supplement or aid before – my then boyfriend took it not me, I just got to play with the results. I'm generally quite a horny girl so it's not something I've ever felt a need to try and I've always been quite sceptical of wonder drugs. So why did I volunteer to test the Rose Gold Sex Supplement for Women when some samples were available on the Pleasure Panel? The answer in short… I'm not entirely sure. Maybe, like that Viagra fuelled session of my youth, cynical curiosity?
Supplement Place describe the Rose Gold Sex Supplement as "female Viagra" advising users to take 2 with warm water an hour before intimacy. If you do lack arousal the hour wait may not be an issue but I found it did remove an element spontaneity.
My tester samples came sealed in an unassuming black bag with a printed product info label stuck to the front.
The capsules themselves are pearlescent pink and were easy enough to swallow with water. My sample contained 4 tablets but are only available to buy in 20's from Supplement Place for £12.95.
Rose Gold Sex Supplement is labelled as a food supplement and is vegan friendly.
Ingredients
The packaging only lists four ingredients; Clavo Huasca, Muira Puama, Damiana and Tribulus terrestris. I did find a couple of others on the website; maltodextrin which is an additive and the capsule shell itself which is a pink pearl gelatin capsule – I assume this is plant based given Supplement Place list the Rose Gold Sex Supplement as vegan suitable.
Having never heard of the four active ingredients in the Rose Gold Sex Supplement I did a little research before taking them, all four are derived from South/Central American plants and appear to have been used in herbal medicine for centuries. A quick run down of each is below:
Clavo Huasca
* Amazonian vine used in Brazilian and Peruvian medicine.
* Said to increase lubido in both men and women.
* Used to treat erectile disfunction.
* Stimulates digestion and may help you release gas.
* One study on www.rain-tree.com on pre menopausal women found some users became "too sexually aggressive" with daily use.
Muira Puama
* Also known as ptychopetalum, "potency wood" and the "Viagra of the amazon".
* Used as an aphrodisiac and nerve tonic in Brazil.
* Said to enhance sexual function, especially in older men.
* Increases blood flow to the pelvic region.
* Long term use may enhance production of sex hormones.
Damiana
* Small sub tropical shrub native to Central America, Mexico, South America and the Caribbean.
* Described as Mexico's national treasure, live plant export is prohibited.
* Promotes emotional uplift and is a natural anti-depressant.
* May increase fertility.
* Long term use may interfere with iron absorption.
Tribulus terrestris
* Vine grown throughout the world.
* Contains saponins which are natural steroidal chemicals.
* Large doses are used by some body builders to gain strength and lean muscle mass.
* May boost testosterone production.
* May have a soothing effect on the nervous system.
* Promotes sexual desire and capacity.
My basic research didn't give me too much cause for alarm but I'd be unlikely to take any supplements whose ingredients may affect my hormones particularly testosterone production long term as I suffer from PCOS and already produce too much testosterone and find my hormones are a very delicate balancing act with many drugs especially contraception knocking me off kilter.
As for the potential sexual aggression, I think the Mr would probably like that!
In Use
I took two while out for a walk in the sunshine with the other half and proceeded to tease him about being a very serious tester who needed his help.
Did we have fantastic sex afterwards? Yes but I don't think the Rose Gold Sex Supplement really had anything to do with it. We would more than likely have had sex anyway and I can't say I noticed anything different.
My other half did comment that I was slightly wetter and perhaps more rampant than normal but we hadn't had sex in a few days and I don't really need any help in that department.
We tried again a few days later after quite a large meal, this would normally be a time where I'd rather cuddle up and snooze than perform sexual pyrotechnics. So were the effects of the Rose Gold Sex Supplement anymore noticeable?
Unfortunately, no.
We kissed and cuddles and chatted but that's as far as it went. I felt no increase in desire at all.
Maybe I am too much of a sceptic for a supplement like Rose Gold to work for me or perhaps as I am quite a horny girl it didn't enhance my already high sex drive. Either way unfortunately the Rose Gold Sex Supplement did nothing for me on either test run.
If I'd had a few more I would have taken them after a stressed few days at work to see if this pepped me up but a deep kiss and a grope normally has that effect too.
2/10
– Just Jess
---
Thanks to Pleasure Panel reviewer Just Jess for this review of the Rose Gold Sex Supplement for Women. Buy it here priced from £12.95.
This sample of Rose Gold Sex Supplement was sent free of charge, in exchange for a fair and honest review by the Pleasure Panel, by the manufacturer. Thank you! 🙂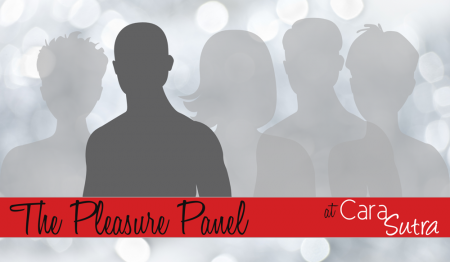 This review does not contain any affiliate links.