Promescent Climax Control Delay Spray Review
By Pleasure Panel reviewer Just Jess
I've never used a delay spray before and as my other half doesn't suffer from premature ejaculation it's not a product I'd previously given much thought to. So why did I offer to test the Promescent Climax Control Delay Spray when they were available for testing on May's Pleasure Panel? I'm not entirely sure. I loved the idea of extending our play sessions and we're always curious to try something new.
Thank you to Cara and Promescent for giving me the opportunity to test my first delay spray. This in no way affects my opinion of the Promescent Climax Control Delay Spray.
Presentation
Promescent Climax Control Delay Spray is presented in a white spray pump action bottle with a double sided black information sticker covering the bottle. Much of this information is also repeated on the box.
Some of the key information includes:
The active and inactive ingredients
The active ingredient is Lidocaine; this is a local numbing agent. Lidocaine can have some nasty side effects if you are exposed to excessive quantities or are particularly susceptible to anesthetics – these include headaches, dizziness, drowsiness, confusion, hypotension, muscle twitching, seizures, and coma. Thankfully these are very rare but if you have had an adverse reaction to a local anesthetic previously it might be worth checking with your doctor.
It's also worth noting that the inactive ingredients also include glycerin which is a form of sugar and may cause irritation if you are susceptible to UTI's or thrush; though the amount in the couple of sprays of Promescent Climax Control Delay Spray needed per use would be nominal.
Warnings
…these are pretty self-explanatory:
– the product is for external use only.
– should not be used if you are allergic to Lidocane.
– refer to a pharmacist if either partner is pregnant.
– avoid contact with your eyes or broken skin
etc.
There is also advice about seeking medical advice for premature ejaculation in case of an underlying medical condition. I know it seems stereotypical to mention this but a lot of men (and equally women) have trouble speaking to their doctors about sexual/reproductive issues so I really appreciate that Promescent have included this warning.
Directions for use
* Gently shake the bottle
* Apply 3-10 sprays to the head and shaft of the penis
* Wait 10 minutes before intercourse.
Promescent Climax Control Delay Spray comes in two sizes, a 1.3ml bottle usually $19.95 (approx £15.50) and the full-size 7.4ml bottle at $59.95 (approx £47).
During Use
We applied 3 sprays to the Mr's penis and rubbed it in. Waiting 10 minutes did remove some spontaneity as we were timing it but it means I got an extra 10 minutes of solely me focused foreplay 😉
After waiting the allotted 10 minutes my other half was quite alarmed that he'd lost all sensation and started to lose his erection. I teasingly asked "can you not even feel this?" before taking him into my mouth. BIG MISTAKE! Huge!
Promescent tastes foul, really medicinal and chemically. Obviously, it's not designed for oral ingestion but wow it was so bad.
It numbed my lips and tongue almost instantly. It felt like I'd had botox, my lips were so pouty.
This left us both dissolved in giggles and we waited another few minutes before trying anything more intimate as I did not want to repeat this reaction on my labia.
During PIV sex my other half absolutely hated the lack of sensations he felt using Promescent Climax Control Delay Spray. He kept losing his erection and more than once had to ask if it was in. This was a huge passion killer and he found it embarrassing.
He could feel pressure and warmth from my vagina but nothing more – he found it hugely frustrating.
Even after washing the Promescent Climax Control Delay Spray off it took around 20 minutes before he had full sensation back in his penis.
Overall
Promescent Climax Control Delay Spray is an extremely effective numbing agent but the anaesthetic properties were just too strong for us. We used the minimum recommended amount and this was so strong my other half lost all sensation in his penis. It prevented ejaculation altogether as he wasn't able to maintain an erection long enough to cum.
If you could work out a way to keep your partner's penis hard, I'm thinking penis pump and cock ring after application of Promescent Climax Control Delay Spray, this could be a fantastic product for orgasm denial and Domme/sub play. He doesn't know it yet but this is definitely something I'm considering for next time we switch.
Promescent Climax Control Delay Spray gets a 4/10 from me. It's just too strong an anesthetic for us to be able to enjoy using it to delay my other half's orgasm – but the potential for orgasm denial is very tempting even if this isn't Promescent's intended use.
4/10
– Just Jess
---
Where To Buy
Thanks to Pleasure Panel reviewer Just Jess for this review of the Promescent Climax Control Delay Spray. You can buy it here at promescent.com for $19.95 for a trial sized bottle (1.3ml), or $59.95 for a full sized bottle (7.4ml).

This product was sent free of charge, in exchange for a fair and honest review by the Pleasure Panel, by Promescent.com. Thank you! 🙂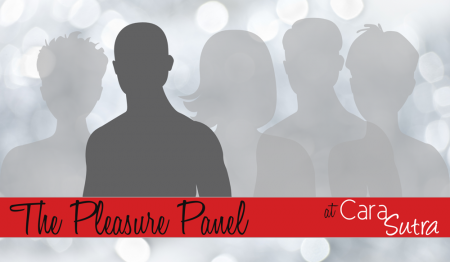 This review does not contain any affiliate links.