Private Nudes by Leonardo Glauso, Erotic Art Book Review
By Pleasure Panel reviewer WrigglyKitty
I was really pleased to be given a chance to review Private Nudes by Leonardo Glauso, an erotic art book, for the Pleasure Panel. I love great photography and what better subject matter than celebrating the female form?
The book arrived shrink-wrapped, in hardcover format. It was slightly smaller than I expected, despite the publisher's website stating it's 5.5″ by 8.5″ size. In my mind, it was more of a coffee table book than handbag-sized.
The cover has a matte finish and no book jacket, which I really liked; it made the book feel more intimate. The introductory written content, albeit brief, is in English, German, French, Spanish and Italian. The layout of the text is simple and adds to the idea that good photography transcends nationality and culture.
The images themselves are a mix of posed and candid shots. They give an air of intimacy to the book, making the viewer feel like they're looking through someone's private photograph collection, rather than a published volume. There's a mix of indoor and outdoor locations and this adds to the feeling of uninhibited sexual expression that the images generate. The women are all posing naturally, or being playful and they all look comfortable in their own skin, which makes the images more attractive.
However, the book description says "Glauso's photography sways far from moral norms," but I'm not sure I agree. Yes, the women are in a variety of poses and locations, but it doesn't feel like there are any boundaries being pushed. It's a fairly safe volume of work and one that I wouldn't feel the need to hide from my mother. A couple of the images are more sexual but they're not ground-breaking and it's nothing that I can't easily find any day, anywhere, on the internet.
The absolute downside of this volume for me is the lack of diversity. Whilst I know these are private shots by the photographer, all the women are very slender, white and ostensibly able-bodied. Whilst there are a few piercings and tattoos on show, there's little body hair and the overall impression is one of heteronormativity.
Overall, it's a nice book but disappointing in that it could have been so much more.
Rating: 5/10. Great photographs but a very heteronormative collection that missed the mark.
– WrigglyKitty
---
Where To Buy
Thanks to Pleasure Panel reviewer WrigglyKitty for this review of the erotic art book, Private Nudes by Leonardo Glauso. You can buy this book from Goliath Books for £22.99.
Private Nudes by Leonardo Glauso was sent free of charge, in exchange for a fair and honest review by the Pleasure Panel, by Goliath Books. Thank you! 🙂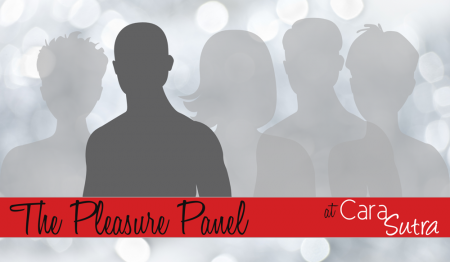 This review does not contain any affiliate links.