Pipedream King Cock Strap-On Harness 8 Inch Cock Kit Review
Pipedream King Cock Strap-On Harness 8 Inch Cock Kit review by Duke of Monroth
From the Duchess:
I'll start with the dildo in the Pipedream King Cock Strap-On Harness 8 Inch Cock Kit from Lovehoney… I couldn't resist.
This giante chocolatey dong is HUGE! It has a very lifelike feel, but there is a slight texture (not the veins part) that felt a little strange when I stroke it with my hand. In my pussy though this cock feels divine. It also has a little, very natural hole at the tip, which – though it is realistic – is a little scary; it's uncleanable. Cleanliness is a must with us, so something like this is a deal-breaker. If it was silicone that I could boil I'd be fine, but I'm not really sure what the material is.
The harness from the Pipedream King Cock Strap-On Harness 8 Inch Cock Kit is already in the trash. It is cheap faux leather and difficult to tighten and loosen. Even though the straps on the side should be one-hand-pull to tighten, they were not. I needed both hands and still struggled. The fit is not flush to the skin with a gap on both sides in the front, no matter how tight I made it. Maybe it would be different on a different body type but I doubt it.
I do have to add on the plus side though, that the faux leather didn't feel scratchy. It felt like it might irritate my skin, but it didn't. The biggest problem with the harness, and a major one was that once lubed, the dong slipped right through the ring. That's neither practical nor safe. We switched to our old trusty Spareparts Joque harness and I went to work on the Duke.
From the Duke:
A little background on the product (the Duchess likes to jump right in…or right on). The Pipedream King Cock Strap-On Harness 8 Inch Cock Kit comes in a packaging that clearly shows what you get. A large dildo with harness and o-rings. I believe it might be available in different skin tones, we had the "chocolatey" one so you can tell how much the Duchess liked it by her color description!
The box doesn't really give you a sense of the size, the pictures aren't actual size but the description is accurate 8 inches long, 6 inch circumference, 2 inch diameter. I took some pictures to compare shape and size with our favorite dildos, a Godemiche Adam 8" and a Fun Factory Bouncer 7".
It is certainly softer than most silicone dildos we've tried and has a nice weight to it. From the pictures you can see the texture that the Duchess described.
The harness looks great, it just didn't perform up to our standards. It might be a great starter harness but if you like wearing a harness I suggest getting something better.
While it is perhaps a starter harness it definitely isn't a starter dildo. It's quite girthy, but again has a very realistic feel. There is the perfect amount of squish and bend to it. If I could get a silicone dildo of the same soft feel and weight I'd pay triple!
Anyway we tried the included lube from the Pipedream King Cock Strap-On Harness 8 Inch Cock Kit, no complaints and a nice little add-on so you can get straight to play. They also included some cleaner, but how clean can you get PVC after it being in your ass? Especially with that weird little pee hole.
After use I put the dildo through the dishwasher so we could try it again. It seems like the color might have faded a little and it still has some of that weird PVC smell to it.
The second round of tests was done with a condom. The duchess loves this dildo in her pussy while masturbating, it has become a favorite. As she said above we threw the harness out and while there are limits to the product because of materials and design it feels fucking great! It's a keeper.
Overall, we rate the Pipedream King Cock Strap-On Harness 8 Inch Cock Kit a 7/10.
– Duke of Monroth
---
Where To Buy
Thanks to Pleasure Panel reviewer Duke of Monroth for this review of the Pipedream King Cock Strap-On Harness 8 Inch Cock Kit. Buy yours today from Lovehoney: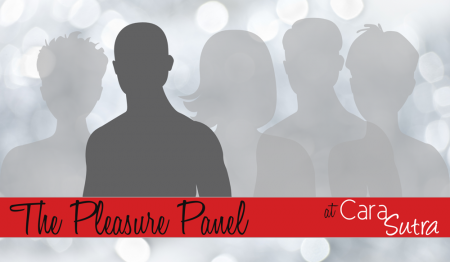 Contains affiliate links.