Pipedream Dillio Anal Teaser Review
By Pleasure Panel reviewer Naughty Nerd
I am a big fan of bum fun so when Cara needed someone to test and review the Pipedream Dillio Anal Teaser from Bondara my hand went straight up.
Pretty in Pink
The packaging for the Pipedream Dillio Anal Teaser is very feminine with a picture of the dildo on the front and a bright pink paisley print on the side. It is very modern and very bright. If it was in a shop I think my eyes would be drawn to the packaging, not because I am a girly girl but just because it is striking. The design department at Pipedream have earned their money!
The rear of the packaging has some blurb on the product including that it has a powerful suction base, is strap-on compatible as well as phthalate & latex free. This all great but unfortunately however it is not so clear on what it is made of. Looking around the box I found what I was after. Tucked away with the barcode and the Pipedream address I found that the Pipedream Dillio Anal Teaser is made from PVC. I personally would prefer that all adult toy makers be clearer about what their toys are made of so that purchasers can make an informed decision over what material of toys they buy.
Appearances
When you open the box the Pipedream Dillio Anal Teaser is within a sealed plastic bag which when opened gives you a smack around the chops with its rubbery smell. I don't usually mind the smell of rubber as it reminds me of putting on armbands and rubber rings as a kid but this is seriously strong and pretty off putting. Once you have stopped recoiling from the stench, the Pipedream Dillio Anal Teaser is actually a cute little thing.
It is petite in its proportions at 4.5 inches in length and 1.4 inches in diameter. It has a wide suction cup base and narrows along the shaft to a tapered tip. Being made from rubber it is very flexible and super squishy.
In Use
The Pipedream Dillio Anal Teaser box lets you know that apart from teasing your bum, it is cleverly curved for g-spot stimulation so this is where I started.
After I had attempted to wash off the rubbery smell and added a splash of water base lube I settled into a bit of playtime on the sofa with one of my favourite clitoral toys. I love having a dildo to clench around and gently thrust with when having a slow solo session but with the Pipedream Dillio Anal Teaser I needn't have bothered. Despite trying it on my back, on all fours, on my side and even riding it, the size and material of it meant that I couldn't feel any sort of stimulation to the extent that I started to get 'wizard sleeve' paranoia and had to give up.
So g-spot stimulation may have a bit of a non-starter but I didn't want to write it off just yet.
Anal Tease?
I had more hope about having some bum fun with the Pipedream Dillio Anal Teaser, after all it is called the Anal Teaser so I decided to try it out in the shower first of all with the Dillio stuck to my bathroom tiles. It stuck okay and comes off pretty easy so I wouldn't exactly say it was a powerful suction base but it was doing the job. Thanks to the tapered tip insertion is really easily and took no time at all for my body adjust to the intrusion. I was grateful for the flex then as I nearly fell out of the bath a couple of times and managed to avoid accidental arse injury!
To be honest, the Pipedream Dillio Anal Teaser is fun but it is nothing special. The shape and size are not particularly stimulating but I did enjoy a bit of anal play in the shower. For that reason I would use it again as I bit of a warm up for some more vigorous activities. I think I would like the Pipedream Dillio Anal Teaser more if it had a couple of ridges along the shaft to give it a bit of texture. Not all is lost though as it turns out it is quite handy for hanging my shower puff on to dry!!
First Timers
The Pipedream Dillio Anal Teaser does bill itself as great for first timers and I think this is exactly what it is perfect for. If you haven't tried any sort of anal play before then the Pipedream Dillio Anal Teaser would be great. Its size makes in not intimidating in the slightest and the soft rubber makes it gentle option for those experimenting with anal play for the first time including pegging.
Conclusion
The Pipedream Dillio Anal Teaser is a bit of a mixed bag really. It is not great for G-spot stimulation and it didn't exactly blow me away in the anal department either but i do think it has a place in the market. It would be a great choice for anyone wanting to trying pegging for the first time but it may be difficult to attract men with its very feminine packaging. I think it would benefit from its packaging being a bit more gender neutral to appeal to a wider market.
As it is a bit of fun but didn't give me mind-blowing orgasms I would rate the Pipedream Dillio Anal Teaser a 4/10.
– Naughty Nerd
---
Where To Buy
Thanks to Pleasure Panel reviewer Naughty Nerd for this review of the Pipedream Dillio Anal Teaser. You can buy it here at Bondara for £9.99.
The Pipedream Dillio Anal Teaser was sent free of charge, in exchange for a fair and honest review by the Pleasure Panel, by Bondara. Thank you! 🙂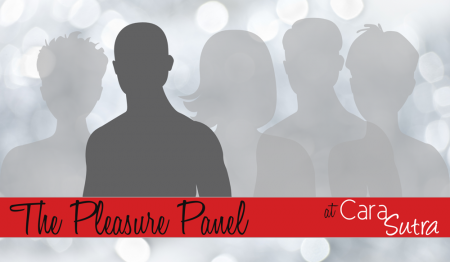 This review contains affiliate links.