Pipedream Dillio 6 Inch Twister Dildo Review
By Pleasure Panel reviewer Livvy Libertine
The very first thing I noticed upon receiving the Pipedream Dillio 6 Inch Twister Dildo and opening it was the awful chemical smell that toy was emitting. It clung to my hands, and washing it didn't remove the smell. Nor did it fade even a little after several days.
According to the packaging the Pipedream Dillio 6 Inch Twister Dildo is made of the "best possible rubber made in the USA" and that the product is latex and phthalate free. I've never encountered a rubber anything with the sickly sweet chemical smell that this product has. There was no way I was using this toy without a condom, due to the smell alone, much less my concerns about the porosity of the toy.
Secondly, I noted that the Pipedream Dillio 6 Inch Twister Dildo seemed very flexible, to the point that I could almost bend it in half. That gave me pause as to how well it would hold up to vigorous thrusting. Turns out it didn't. It kept trying to flex and wobble every time I slid it in and out and it only served to frustrate me. So I had my partner help me out thinking maybe a different angle would help. Nope. Not happening.
I had hoped that the slightly twisty texture of the Pipedream Dillio 6 Inch Twister Dildo would be something I could count on to be a positive part of the experience, but it just didn't provide enough sensation for me to notice it. Instead what I noticed was the feeling of a flexible piece of rubber, jiggling and wiggling as I had tried to thrust vigorously with it. And going at a slow pace was just abysmal. I've never felt more disconnected from a sex toy in my life. Normally, they provide some sort of pleasant sensation, but this one proved to be continually unpleasant, starting with the smell and ending up with a lacklustre sexual performance.
Overall, there is absolutely no way I would suggest this Pipedream Dillio 6 Inch Twister Dildo for anyone at all. The chemical smell lingers even after washing your hands, it is so flexible and soft that it isn't good for hard and fast thrusting, and trying to take it slow was boring for lack of a better word. You deserve a better sexual experience than this toy can give you.
0/10
– Livvy Libertine
---
Where To Buy
Thanks to Pleasure Panel reviewer Livvy Libertine for this review of the Pipedream Dillio 6 Inch Twister Dildo. You can buy it here at Bondara for £14.99.
This product was sent free of charge, in exchange for a fair and honest review by the Pleasure Panel, by Bondara. Thank you! 🙂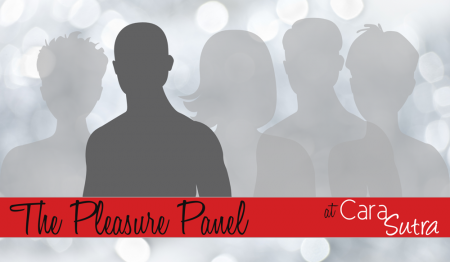 This review contains affiliate links.