Pink BOB Paris Nubby Clitoral Teaser Review
By Pleasure Panel reviewer Blondebunny
The Pink BOB Paris Nubby Clitoral Teaser is the first sex toy that I got selected to try and give an honest review from the Pleasure Panel Cara Sutra. I was patiently waiting for the toy to arrive in the mail, which only took a few weeks to Canada, not bad timing at all.
The excitement had built up and as soon as I got it in my hands I opened up the box and unwrapped the plastic and tested out all the functions. I had a few hours to wait till my husband came home from work for him to try it out on me, and did the time ever go slow lol.
Finally, the smooth silicone touch of the Pink BOB Paris Nubby Clitoral Teaser was ready to be tested out, my hubby applied some water base lubricant to the tip of the nubby and than BAM the push of the button went on. The first three functions are a steady vibe and the other four are pulsating and vibe at the same time, some are delayed pulses to suit your needs or level of intensity.
I had to tell my hubby to stop at number three which was the best out of all seven functions, only because it was the strongest, steady vibration.
Coming from a person who mainly loves clitoral stimulation, I need something with a lot of strength and pressure added to my clitoris in order to satisfy me. The Pink BOB Paris Nubby Clitoral Teaser sure is a tease alright but it didn't really do much for me, it was more like a gentle stroking brush with functions that just tickled me and felt nice.
You can also insert the Pink BOB Paris Nubby Clitoral Teaser in you, up to 3″ for g-spot stimulation with the flexible head which I haven't tried since I found that odd. I didn't know you can insert it since I thought it was only for clitoral use and wanted to focus on clitoral stimulation. Maybe I'll give it a go next time round to see if inserting it works better.
The Pink BOB Paris Nubby Clitoral Teaser is only to be used with water based lubricants, which requires 2 AA batteries (not included).
The Pink BOB Paris Nubby was more of a tease, like a light massager type toy that just feels nice and the strength of the vibrations were not strong enough to stimulate my clitoris.
It was more like a brush type toy that lightly tickles your parts, when I need more intense and deep pulsations to get me off.
This toy would be perfect for a beginner that is wanting to explore their body parts and to see what turns their crank. Its a toy to get you in a comfortable mood, make you feel nice and perfect for a first time toy user that isn't too intimidating.
I rate this product a 3/10.
– Blondebunny
---
Where To Buy
Thanks to Pleasure Panel reviewer Blondebunny for this review of the Pink BOB Paris Nubby Clitoral Teaser.


The Pink BOB Paris Nubby Clitoral Teaser was sent free of charge, in exchange for a fair and honest review by the Pleasure Panel, by TooTimid.com. Thank you! 🙂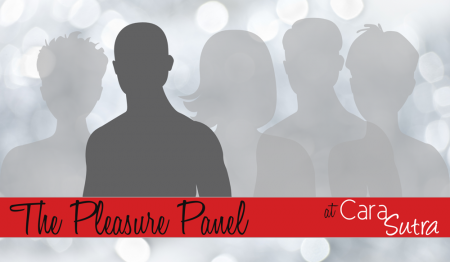 This review contains affiliate links.