Pink BOB Curved Silicone Suction Cup Dildo Review
By Pleasure Panel reviewer Tiger Lily
It is with great pleasure that I received this monstrous realistic dildo for review this month. Let's waste no time in getting down and dirty with the Pink BOB Curved Silicone Suction Cup Dildo, available for $29.95 from TooTimid.com.
The product comes packaged in some simple shrink wrap, inside of a thin black bag. TooTimid claim they'll send your order in an unmarked box, but mine was sent courtesy of Cara Sutra.
Size and Design
Clearly aiming for realism here, the Pink BOB Curved Silicone Suction Cup Dildo (the brand name stands for Battery Operated Boyfriend, though this particular model needs no batteries and doesn't vibrate) features vein-like protrusions down the full length of the shaft. They're only very delicate rounded protrusions, but enough to provide a little visual stimulus. They add no sensation when inserted.
At the base, there's also a realistic shrivelled ball sack. The entire dildo is a single caucasian flesh colour with no variations, but we wouldn't expect too much at this price point. 
At a whopping 9″ long (7.1″ insertable) and 1.6″ diameter, the shaft of this beast can barely be covered by two hands. A slight curve on the end awaits, promising to make hitting your g-spot easier. The girth of this is rather filling, no matter what hole you're inserting into. 
The pictures don't really do the size of this thing justice. It's just immense. Not impossibly so or painful, but still, a terrifying joy to both hold and stare down as my partner straps it on ready to abuse my mouth. 
Material and Density
Claiming to be body safe silicone, the Pink BOB Curved Silicone Suction Cup Dildo delivers. It's odourless, textureless, tasteless, and leaves no nasty plasticiser residue – so I'm confident in the accuracy of that claim. However, even silicone can stain sometimes, so I'd still advise you to use a condom if you want to play with this anally. 
The product description claims "medium" firmness, but I can't imagine a toy possibly being any firmer than this. There's really no flex at all if you try to squish or bend it, and whether you find this uncomfortable or not will largely be down to personal preference. Being very firm makes it easy to insert, and very filling, but could be quite painful if you're on the small side, or trying to use this for pegging.
It's certainly not as realistic or fun to touch as the dual-density models you can find from other manufacturers – but nor it is as expensive.  
A quick word of warning if you're new to silicone: only use water-based lubes. While silicone lubricants certainly have an advantage (like staying slippery in the shower), using them with a silicone dildo may cause it to turn into a tacky congealed mess, permanently ruining the toy. Oil lubes are less likely to have an issue, but I'd recommended just avoiding those anyway for other reasons. 
Suction Cup
Putting a suction cup on dildo can be very helpful when it comes to actually using the thing, but they're often hit or miss. 
I'm really pleased to report the suction cup on the Pink BOB Curved Silicone Suction Cup Dildo works great when mounted either vertically or horizontally on a smooth, flat surface. We tested mainly on the mirror glass of our dungeon wardrobe, and it held firm no matter how much tugging or sucking it endured.  
The suction cup is wide enough that it also fits great into our cheap beginner's strap-on harness. But you may need one hand free to keep a firm hold of it, depending on the fit of your harness or size of the o-ring holding it in place. 
Who's The Pink BOB Curved Silicone Suction Cup Dildo For?
At $29.95 for a pure silicone dildo, the Pink BOB Curved Silicone Suction Cup Dildo sits firmly on the budget side of things, and you sure get a lot of dick for your money. It's a great budget dildo for anyone looking for an above average size. If $30 is your limit and you want something big, you just aren't going to find better value in a body-safe dildo elsewhere. 
That said, there's nothing new here. It's a bare-bones, basic as you'll find dildo. If you're experienced and looking to move up a size, you might also want to experience something new. The Pink BOB Curved Silicone Suction Cup Dildo doesn't vibrate, doesn't offer fake ejaculation, doesn't offer a rainbow cornucopia of colours, and doesn't titillate with a ribbed shaft. While it looks reasonably realistic, the firm silicone means it doesn't end up feeling like a real one.   
Beginners should beware though: 7.1″ of insertable length doesn't sound like a lot on paper but combined with the 1.6″ girth, it's almost certainly more than you'll be expecting. 
7/10: Does what it says on the tin, but not a lot else. 
– Tiger Lily
---
Where To Buy
Thanks to Pleasure Panel reviewer Tiger Lily for this review of the Pink BOB Curved Silicone Suction Cup Dildo.


The Pink BOB Curved Silicone Suction Cup Dildo was sent free of charge, in exchange for a fair and honest review by the Pleasure Panel, by TooTimid.com. Thank you! 🙂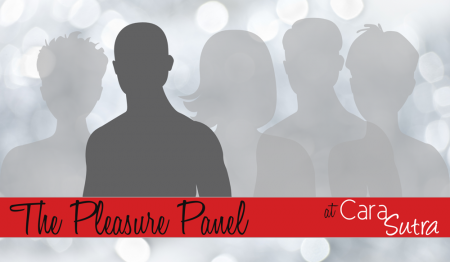 Unaffiliated review. TooTimid is currently a CaraSutra sponsor.