Penthouse Variations on Anal, Erotic Book Review
An erotic collection of stories by the sexperts at Penthouse Variations magazine, PENTHOUSE VARIATIONS. This review is for the paperback version of the Penthouse Variations on Anal book.
Penthouse Variations on Anal is an enjoyable walk on the wild side for aficionados of backdoor fun, comprised of a variety of stories by a range of writers.
The diverse permutations in which anal play can figure are all encompassed in Penthouse Variations on Anal, from mixed-sex couples spicing up their life, roleplay relationships, and of course hot man-on-man encounters. We also get first person perspectives related from both pitchers and catchers, and it's not limited to penile penetration, with strap-on play and many a probing tongue and finger figuring -so it's a multi-faceted assortment of encounters that should appeal to most tastes and orientations.
Cleis Press have a proven track record of producing quality erotic literature, and Penthouse Variations on Anal is no exception. Erotica is a varied field, and by its nature it's all very subjective, but the technical standard of writing here is consistent. It frequently put me in mind of Nancy Friday's seminal (oo er) anthologies of real people's sexual fantasies, Women On Top and Men In Love, with a common theme across these stories being the intensely intimate, socially taboo and transgressive dynamic of anal that makes it such a deliciously alluring and powerfully erotic act whether it's – as with the couples in these stories – or an essential element of your relationship.
With erotica so widely, freely available online – from longstanding user-driven sites such as Nifty and Literotica, through to more modern, niche portals – it is good to see Cleis and Penthouse flying the flag for the paperback-bound one handed read. Paper and ink, I tell ya – it's making a comeback!
8/10
– James Gent
---
Where to Buy
You can buy Penthouse Variations on Anal from Amazon for £6.99 on Kindle or £13.70 paperback.
Penthouse Variations on Anal was provided free of charge, in exchange for a fair and honest review by the Pleasure Panel, by Cleis Press. Thank you! 🙂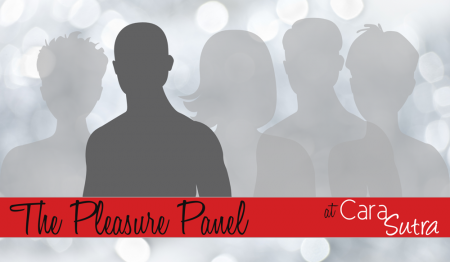 This review contains affiliate links.