Passion Maddie Corset Satin and Lace Chemise Review
By Pleasure Panel reviewer GayonTuesdays
Lingerie is something I adore like many others, but never take the time to really make use of it. I decided about a year ago to make more of an effort and really try to do a little more for myself and my partner. The Passion Maddie Corset Satin and Lace Chemise from Bondara was a great addition to this mission to maintain my allure; I believe lingerie is just as much about you as it is the other person.
Dressing in lingerie is like courting yourself, going beyond a good shave before a hot date. I love playing some fun music, doing my hair, and ending the look with the feel of lace and satin across my skin. It prepares my confidence and really my mindset for sex, or even just masturbation. Lingerie is another tool like lube or sex toys to elevate my sexual experience.
I was thrilled to receive the opportunity to review the Passion Maddie Corset Satin and Lace Chemise as part of Cara Sutra's Pleasure Panel. When I opened my package I was elated with the look and feel of the chemise. Black is always regarded as magic with its delivery of sex appeal, while complimented by the lace to keep that hint of innocence. I truly love the whole innocent little girl with a dirty secret vibe, and this chemise delivers.
The Passion Maddie Corset Satin and Lace Chemise of course comes with a g-string which I am not the biggest fan of -only because when I wear lingerie I like more coverage, and I find boy short panties look great on my ass. As for this g-string, the cut was a tad small for me, I found the small triangle of fabric intended for my lower half did not cover the entire target area. Beyond that I have enormous thighs, it's actually kind of impressive, but not when you are wearing string bottoms, they tend to make an unflattering cut on my body. I think they ran a tad small, but then my body type just may not have been compatible.
When it came to putting the chemise itself on I was relieved that the material of the Passion Maddie Corset Satin and Lace Chemise was not just some polyester blend, but also contained elastic. As someone who is about a size 10 US I am always happy to find something that comfortably compliments my figure. Nothing worse than falling in love with some sexy fantasy and then not being able to feel confident in it. The elastic feature ensured comfort, mobility, and accentuated my body in all the right ways.
Once I had the Passion Maddie Corset Satin and Lace Chemise on, I did not want to take it off; I was excitedly texting prospectives to come over and admire my fantasy. I even galloped around my house with glee and had a little photo-shoot so I got a chance to see how I "really looked" and play around more with this little number.
This Passion Maddie Corset Satin and Lace Chemise does not have any padding in the cups, but it does have a almost "U" shaped underwire that really gives you that push up from all directions. It was great to see my boobs leave my sides and come centre-stage begging for some attention. The underwire is also slightly flexible, which gave me the opportunity to really fit the cups around my shape. I would not recommend excessive flexion, but upon arrival I found the underwire flexed forward instead of backward onto my body.
Meanwhile the cups have lace trim which creates this awesome peek-a-boo affect with my nipples and areolae adding a little pink contrast to all the black. The straps themselves are totally adjustable and firm in their adjustment so you do not have to worry about sinking bra straps.
As you make your way down following the satin runway you can admire the beautiful sheen created by the satin material. This sheen minimises some of my insecurities and prevents that "O" from your belly button. This contrast in the lace and satin also creates a slimming affect on the midsection, which the satin in a subtle hourglass shape, it brings in your midsection creating a slimming look. I personally really enjoyed this because it gave me that extra boost of sexy I like to have when I look in the mirror. As for the lace, its images of roses really holds up against my skin. I felt like the roses were a small enough size to be noticed but not overtake my body.
Finally dangling on the ends are the garter bands which I always am grateful for. This means I get the added anticipation of snapping each of them off, one my one, before I slide my thigh-highs down my legs. In my experience garters are the trigger, once you unleash that first snap and your lingerie almost jumps off it really sends your partners mad with desire; while at the same time this desire is met with delicacy and allure.
While I was taking photos I got to see how the Passion Maddie Corset Satin and Lace Chemise moved and really felt in action. I enjoyed the total mobility I was given, it's not like a corset where you are locked in, and my partner did not struggle to get this off for once. Another great feature is that the lack of padding allows one to pull down the material covering your breast for easy access or even a more pushed up look. I really enjoy nipple play so I like things to be easily accessible for use of clamps and other toys.
When my partner saw my photos and made their way over they were very happy with the lingerie, they specifically mentioned really enjoying the feeling of the satin dragging against their body. Also the ridges in the lace down my sides, and how the textures really made them take note of each curve of my body. I would call that a major success!
To sum things up, I would rate the Passion Maddie Corset Satin and Lace Chemise a 9/10, and my only reason for the 9 is because of the g-string bottoms and the cups. Though I am very impressed with the underwire I find that the cups slightly shift out of place with prolonged wear or excessive movement. As or the overall fit as mentioned the chemise itself does me justice and is true to size whereas the g-string and I had our differences.
I will surely be wearing this again and am entirely grateful for another stellar opportunity from Cara Sutra in exchange for my honest thoughts and experiences. You can find the Passion Satin Lace Chemise at Bondara for a very reasonable price. Its worth a look, and exploring the other fabulous outfits Bondara offers!
– GayonTuesdays
---
Where To Buy
Thanks to Pleasure Panel reviewer GayonTuesdays for this review of the Passion Maddie Corset Satin and Lace Chemise.


The Passion Maddie Corset Satin and Lace Chemise was sent free of charge, in exchange for a fair and honest review by the Pleasure Panel, by Bondara. Thank you! 🙂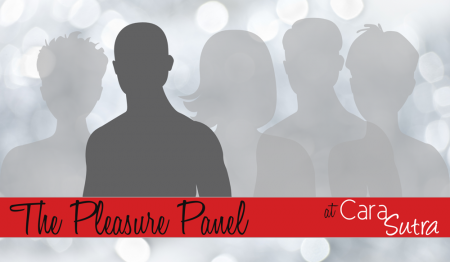 Contains affiliate links