Pasante Unique Latex Free Condoms Review (3 Pack)
By Pleasure Panel reviewer JM88
Pasante Unique Latex Free Condoms Review: Being in a long term committed relationship (now married!) condoms were never our main form of contraception. To be honest we only really use them if I feel we need extra protection should my pill be unreliable. We always use Pasante feel "extra thin" condoms as we both agree that they are the most comfortable ones around.
When I saw that Pasante had a latex free alternative available, I thought we would give them a go! Naturally I assumed the Pasante Unique Latex Free Condoms would be regular condoms, just made from a latex free material so wouldn't have that rubbery texture or taste, nor that slimy feeling! Was I in for a shock when they arrived!
Packaging
The Pasante Unique Latex Free Condoms box is more of a card sleeve that is approximately the size of a credit card, and surprisingly thin. The front boasts "the world's thinnest condom". This got my hopes up as I believe the thinner the condom, the better the feel and the more likely people are to use them, so an all round win.
Inside the sleeve is further information about the condoms, such as "unlike latex condoms, Pasante Unique Latex Free Condoms can be used with any lubricant, including oil-based lubricants". This is great to know, and another plus that latex free condoms have over regular, as you don't have to worry about your lube reducing the effectiveness.
The three Pasante Unique Latex Free Condoms are stored inside a thin plastic carrier, ideal for carrying around and they are unlike anything I have ever seen before, thank goodness detailed instructions are included!
I will recap our first time using the Pasante Unique Latex Free Condoms as that will better explain how unique they are!
First Impressions
We began in the usual way, foreplay, then sex (I'm on the pill remember) and then I suggested we use the Pasante Unique Latex Free Condoms as I needed to test them. My husband withdrew and started reading the instructions. He opened the first "door" of the condom holder (you have to use them in order for some reason) and gave a bemused look. At this point I had to resume the earlier hand job and blow job as he tried to get his head around these Pasante Unique Latex Free Condoms.
Unlike regular condoms, the Pasante Unique Latex Free Condoms do not have a round shape with a teat at the top. They are supposed to be easier to apply and fool proof (more on that later!). The condoms are a long thin shape in the container and look like creased up pieces of cling-film!
Fit & Use
Once my husband had unfolded the condom, he had to look for the green label on the flange saying "penis this side". You hold each side of it and pull it down the penis, and it magically and effortlessly unrolls and moulds to the shape of your penis, as it states in the instructions.
The Pasante Unique Latex Free Condoms don't have that donut shaped ring at the bottom like regular condoms which keeps them in place. Oh no, these have a "flared base" which can only be described as having roughly 3/4 of an inch of spare material flapping around the circumference of the base of the penis. Sexy hey?
Look & Feel
We got back down to it and I will admit that I was expecting to feel the condom, as even though it was incredibly thin, it looked like a plastic bag full of creases so I was expecting it to feel textured. In actual fact all I could feel was a shapeless penis. It felt like I was using a smooth, cylindrical dildo as I couldn't feel the head of the penis, or the veins or anything really! I tried squeezing my kegal muscles tight and my husband noted how that made things difficult because my grip on the condom meant that he felt like his penis was moving in and out (like a female condom) and he was worried it would fall off and get sucked in. From then on it was extra lube and no squeezing.
It was pretty hard to concentrate though. All I could focus on was the loud crunching noise of the flared base flapping around! Imagine a crisp packet being blown down a pavement and that's the sound effects you can expect! Admittedly it was funny and we did have a good laugh about it.
During Use
In terms of orgasm, the Pasante Unique Latex Free Condoms didn't affect me at all. In my favourite position I was able to come with no problems at all. My husband however struggled and took approximately twice as long as normal. He is a very visual person and he likes positions such as doggy style so he can get a good look. With this condom that was a disappointment for him because all he could see was the excess flared base flapping around in all its glory, obscuring his view of pretty much everything down below. Eventually he orgasmed, took the condom off and stood up.
That's when the hysterical laughter began.
Label Mishap
Somehow during the rolling around, the green "penis this side" label had fell off the condom and got stuck to his bum! Of course I thought it was hilarious, but it's worth bearing in mind to look out for the label afterwards! You don't want it falling on your clothes by accident then wearing them back downstairs to unexpected company.
Before writing this review I thought I better get more acquainted with the remaining Pasante Unique Latex Free Condoms, so I could get a feel for them. I tried putting one on a dildo and ended up doing it upside down, despite the green label. This meant that the lube was covering the dildo rather than being on the outside. Admittedly its my fault for not being able to follow a clear instruction, but at least with regular condoms you know if they are on inside out! With these they seem to fit either way so in the heat of the moment you could have it on wrong.
Scent
I gave the condom a sniff as it claims to be odourless, and yes it almost is. You can smell the lube, but there's no horrible rubbery smell. It even tastes odour free (would be better with your favourite flavoured lube to cover the lube already on it). it feels, as expected like a thin plastic bag. That kind of reminded me of old teenage magazine advice pages where girls would ask if using bin bags was a suitable alternative if you didn't have a condom.
Summary
All in all I don't think we will be using these Pasante Unique Latex Free Condoms again and would only be able to score them a 3/10. Don't get me wrong, they are great if you have a latex allergy and need something reliable. For us though the Pasante Unique Latex Free Condoms were just too crunchy, too flappy and too funny to use.
– JM88
---
Where To Buy
Thanks to Pleasure Panel reviewer JM88 for this review of the 3 pack of Pasante Unique Latex Free Condoms. These condoms are available to bulk buy from Freedoms Shop where 72×3 packs cost £49.
You can also shop the Pasante Condoms range here.
These condoms were provided free of charge by Freedoms Shop, in exchange for a fair and honest review by the Pleasure Panel.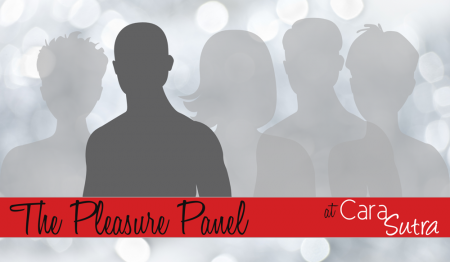 This review contains affiliate links.