Pasante Silky TLC Lube
Pasante Silky TLC Lube review by edn
It's often said that lube is your friend, but like all friends you have to pick them carefully. You basically have two choices; water based lube which you can use everywhere but that tends to dry out and go sticky in use or silicone based lubes which can be a bit dodgy with some toys but retain their lubrication over time.
Now Pasante have come along with their Silky TLC hybrid lube which has both water and silicon bases. The idea is that the silicon extends the time the lube remains slippery but there isn't enough to cause problems with toys that specify water based lubricants. The question is, of course, will this address the shortcomings of the water and silicon lubes or end up being a horrible compromise that satisfies no-one?
I tried a 75ml pack of the lube which comes in the increasingly ubiquitous pump dispenser pack. Now it may be that I'm a canny (read tight!) Yorkshire man but the dispenser packs always slightly annoy me as they leave so much of your lube unused and unavailable at the bottom of the tube; give me a straight up tube any day. Anyway that slight whinge out of the way what's the Silky TLC lube like? Well unlike most lubes I've used, it's opaque rather than a clear gel. What you get when you use the pump is about a half teaspoon of pearlescent, white goo; think unicorn cum and you're not too far off the mark.
The lube was a little thicker than I'm used to, but not so thick that I was expecting it to be any different to more mainstream versions. It turns out however that a squirt of Silky TLC doesn't go that far, I had to use far more of the lube than usual to get any sort of reasonable level slickness. OK I thought, a bit more than usual but I can live with that. What I couldn't live with is the fact that after around 30 seconds the lube I had slathered on had dried into a sticky mess.
Now I know with the water base you could add a bit of water to re-activate but it rather spoils the fun to have to sort out your lube every half minute or so and you really shouldn't have to re-activate that frequently. In the end I adding more and more lube to try and maintain slickness and it still kept drying out; all in all a frustrating and messy experience.
Unfortunately the added silicon in Silky TLC hybrid lube doesn't do its job, in fact I would say that every water based lube I've tried in the past has lasted much longer. I'm afraid that I can't recommend this lube for use with sex toys at all. While I applaud Pasante for trying to address the shortcoming of water based lubes, Silky TLC hybrid lube will have to go on my pass list.
Pros:    None
Cons:   Need to use a lot of the lube.
Dries out and goes sticky very quickly.
Score:   1/10 for use with toys.
– edn
---
Thanks to Pleasure Panel reviewer edn for this review of the Pasante Silky TLC Hybrid Lube (£3.25).
You can buy Pasante condoms and the Pasante Silky TLC Lube at Lovehoney.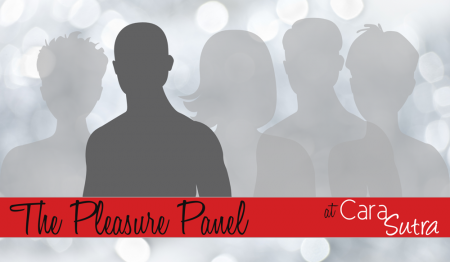 Contains affiliate links