Pasante Female Stimulating Gel Review (75ml Bottle)
By Pleasure Panel reviewer pinkgilly15
I am a fan of tingle type gels and have used a few different ones. The Pasante Female Stimulating Gel is very pleasant to look at in the pink 75ml bottle. I do like pink things.  This Pasante gel is paraben free.
The bottle reads Pasante Female Stimulating Gel and it is a water based formulation that, when applied to the clitoris, may heighten sensitivity and increase orgasmic pleasure. Use Pasante Female Stimulating Gel to help you achieve an earth shattering orgasm. How to use Simply twist the head to open and press down to release the gel. Apply a small amount to the clitoris and gently rub in as part of your foreplay.
The Pasante Female Stimulating Gel can be 're-activated with a few drops of water. Stimulating gel is condom friendly. There is a note about it not being a contraceptive or lubricant and to discontinue if irritation occurs.
The bottle opened easily and gel released as the instructions advised a twist and push, a small amount of gel was released each press consistent each time. I think one press is all that's needed initially. The gel is clear and feels nice not too runny a good gel consistency. It smells of watermelon if put near the nose. Placed on my tongue I got a cold tingle and a hint of watermelon.
Applied to my clitoris and gently rubbed as the instructions say it felt tingly and cold for a short time then changed to tingly and warm really pleasant so much so I asked my OH to apply a drop more. Again the cold sensation which changes quite quickly to the warmer tingles it is really nice and certainly helped.
Needless to say an orgasm was reached not earth shattering but still pretty good, I wanted more which again is not a new thing I felt it really heightened my sensitivity the effect and my OH did too. He felt it had an instant effect and we have used it several times since and the effect is the same.
It doesn't get sticky as with some water based lubricants and a few drops is all that is needed.
I would recommend this Pasante Female Stimulating Gel to those who struggle with arousal as well as those who just enjoy any sensation play it's subtle but works well. It would be great for anyone who has not used products such as this before as it's no frills easy to use and retails around £3.90 a small price to pay for such a good product.
I give the gel 8/10 lasts a good while even better if applied a second time quite early on, this makes the effect last longer I found from experimenting.
– pinkgilly15
---
Thanks to Pleasure Panel reviewer pinkgilly15 for this review of the Pasante Female Stimulating Gel. It currently costs £3.79 for a 75ml bottle at Amazon.

Shop for Pasante Condoms and Lubes at Lovehoney.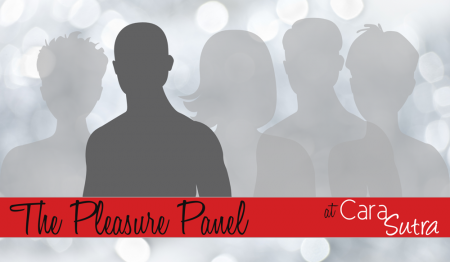 This review contains affiliate links.