Pasante Bullet Silicone Lube Review (75ml bottle)
By Pleasure Panel reviewer JM88
Pasante Bullet Silicone Lube Review: I'm a big fan of lubes, having tried everything from warming lubes to cherry flavoured lubes. The one thing I was missing however was a silicone based lube. I had never owned one before because I had grown up believing that silicone lube would destroy condoms, stain my bedding, cause irritation and wasn't safe to use with toys or orally so I stuck to trusty water based lubes.
Now I know most of those fears to be myths, I jumped at the chance to road test a silicone lube and especially one made by Pasante, one of the most trustworthy sexual health brands around. Once my Pasante Bullet Silicone Lube arrived, I couldn't wait to get down to business!
Packaging & First Impressions
Honestly I was not expecting the Pasante Bullet Silicone Lube bottle to be so large! When I read the product description that this bottle would contain 75ml I was thinking about double the size of my 30ml small bottles so was expecting something small, discreet and maybe palm sized. I'm actually pleased it is large because this means you can leave it standing upright and it won't topple over (useful in use when your hands are slippery!).
It looks like a bullet, with a silvery coloured bottom and gold lid. Bit of a geek here but I love the font they have used for the word bullet which is printed on the cellophane wrap. Make sure you have a good read of it before you unwrap, as if you aren't careful the whole thing comes off and you're left with a plain old bullet! Personally I prefer it with the writing on so I was careful to only remove the section holding the lid on, although it does look pretty jaggedy and messy now.
Formulation & Ingredients
From the printed information we know that the Pasante Bullet Silicone Lube is "paraben free" and safe to use with condoms (although it does not contain spermicide). I think this is a great thing because lubes should be condom compatible so no excuses not to wear one!
It also claims to be clear, odourless, pH balanced and never goes tacky. All that I will bear in mind!
Once you remove the lid you will find that the bottle has a pump dispenser which is great, as it means you can accurately disperse as much, or as little, lube as required so none is wasted. It also means that should you knock the bottle over then it won't spill out everywhere.
The Pasante Bullet Silicone Lube
The lube is exactly as stated, colourless and odourless. To touch it leaves your skin feeling slightly oily, similar to freshly moisturised skin. Personally I prefer a lube that easily dries off hands once you have gotten down to business. It was quite difficult to dispense more lube once my hands were oily.
Testing the Pasante Bullet Silicone Lube
The Pasante Bullet Silicone Lube used for hand jobs/masturbation
One of my pet peeves with sexual lubricants is that they never last long enough for me. Silicone lubes are known for their longevity and the way they don't dry out like water based lubes can. With that in mind I was keen to put it to the test.
I squirted a few drops of Pasante Bullet Silicone Lube on each side of the erect penis, rubbed it in gently and began to stroke. Immediately I noticed that something wasn't right. There was so much friction that it was almost like giving a hand job with no lube at all.
My husband commented that it didn't feel good so I tried adding more lube. With now double the amount of lube on, there was no noticeable difference. It felt as though my hand was dragging the skin on his penis up and down and it didn't feel nice for either of us. I stopped and felt the penis with the tip of my finger and it felt greasy and oily, so plenty lubricated but when gripped tightly it began to feel tacky and sticky.
For this purpose the Pasante Bullet Silicone Lube has to get a disappointing thumbs down! Water based lube is better for hand jobs and has the added advantage of being ingestible, so you can reignite it with saliva. I believe however that it isn't advised to ingest silicone lube so oral sex isn't an option. This lube isn't suited for foreplay.
The Pasante Bullet Silicone Lube used for vaginal sex
Ever since being on anti depressants, I have noticed not only a loss in libido, but also a bit of vaginal dryness. For this I prefer to use a little lube for the insertion of the penis (or toy) and then let my natural juices carry on once I have been internally stimulated a bit. For this test I applied a small amount of lube to the penis, making sure the head was covered. I can't really say whether the Pasante Bullet Silicone Lube was any better than water based as the penis slid in easily and painlessly. The one difference I did notice is that I could feel my husbands foreskin and head more prominently than I have before.
For this purpose I'm on the fence. Sure, it worked, but I was already turned on so it's hard to say if the lube really made a difference. The downside of the lube for vaginal purposes is that I use a lot of sex toys and there are conflicting reports as to whether silicone lube is safe to use on materials like silicone. Most of my toys recommend using water based lubes only, so I err on the side of caution and wouldn't use it for that purpose.
I will say in its defense, that I have a sensitive body so tend to stick to my trustworthy brand of lube, but I noticed no irritation, no infection or no itching/burning with this Pasante Bullet Silicone Lube so the pH balanced statement is true for me.
The Pasante Bullet Silicone Lube used for anal sex
This was the big test for me! I enjoy anal sex when it's good, but sometimes it can feel uncomfortable! I applied plenty of lube to the penis, but it still remained feeling the same i.e. greasy, but not too slippery. To my surprise once we had angled correctly, my husband slid in easily and effortlessly! It was comfortable for us both and we were able to build up to fast thrusting and didn't have to stop a single time to reapply! We even managed three different positions without it drying out in between each entrance.
Usually anal sex for me involves applying loads (and I mean excessively loads) of thick anal lube, most of which is either pushed out of me and ends up in a puddle under my bum, or pushed inside of me creating an enema like sensation! For me that just feels like my bum is full of wetness, and for my husband there's a real loss of tightness and lube cushioning everything way too much.
With this Pasante Bullet Silicone Lube, it seemed that it stayed on my husband so well that he could actually feel the inside of me, and not through several layers of lube! I could also feel his shape much more and the whole session felt more erotic and enjoyable.
For this purpose the Pasante Bullet Silicone Lube would easily score a 10/10. If you're really into anal then it's an absolute must buy.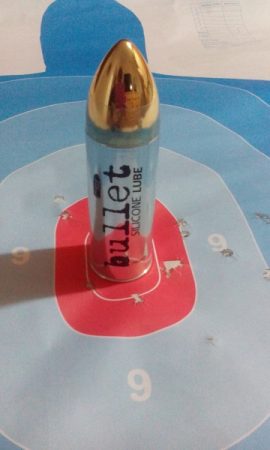 Clean-Up Afterwards
My husband commented that this Pasante Bullet Silicone Lube was a bit of a pain to wash off. He gave it a good scrubbing with water and soap, yet he said it still felt greasy and unclean. In his opinion it's worth it for the anal but he wouldn't opt for it vaginally because the clean up is more hassle than a water based lube. Luckily we didn't get any on the sheets as I have heard that's even harder to remove!
Pros
1. I love the quirky bullet bottle design
2. Great for anal sex
Cons
1. Feels quite greasy and oily
2. Useless for masturbation/hand jobs
3. Harder clean up than water based lube
4. benefits for vaginal use are minimal
Overall
Overall I would recommend this Pasante Bullet Silicone Lube to people who regularly partake in anal sex. For me, this 75ml bottle will most likely last me a good few months (probably up until its use by date!) as I know I can use less next time for anal, and anal isn't my main form of sex. For anyone looking for a multipurpose lube then I wouldn't recommend it based on my experiences.
At £7.99 though I would say its a fair price because you can give it a go if you're intrigued! Even if you only use it a few times it's not too expensive overall. Plus it's worth it for the bottle! I would have to core it a 6 overall due to it only suiting me for anal use.
Thanks again to Cara Sutra and Pasante for allowing us the opportunity to experience silicone lube together for the first time, with the Pasante Bullet Silicone Lube.
– JM88
---
Where To Buy
Thanks to Pleasure Panel reviewer JM88 for this review of the Pasante Bullet Silicone Lube (75ml bottle, usually £7.99).
It was kindly provided free of charge in exchange for a fair and honest review here at the Cara Sutra Sex Blog.
You can find the Pasante Lubes and Condoms at Lovehoney UK and a great selection of sexual lubricants at Lovehoney USA.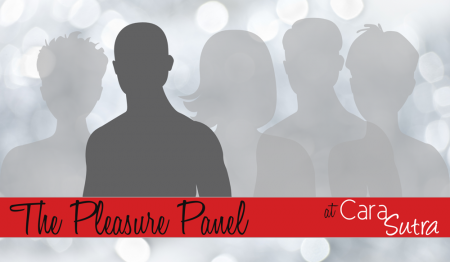 This review contains affiliate links