ONE Oasis Premium Personal Lubricant Review
By Pleasure Panel reviewer NatandTom
When I noticed that Cara needed a volunteer to test the ONE Oasis Premium Personal Lubricant (available from Superdrug UK) I was glad to step forward. My partner and I love using lube so we get through a ton of the stuff and are always looking for new ones to try.
I didn't actually know prior to June's Pleasure Panel Round that ONE made anything other than condoms, so I was curious to see if their lubes were worth raving about or not. I haven't been impressed with other condom brands that have branched out into lube in the past, but I hoped this would be a different story. Unfortunately it wasn't quite right for us, but I can see it being potentially enjoyable for other people.
Packaging
This ONE Oasis Premium Personal Lubricant arrives presented in a clear bottle with silver elements and a black flip top lid. It's clear, simple and doesn't scream lubricant. It doesn't have in-your-face bright labelling, but it is clear what the product is designed for. The back of the bottle lists all the relevant information such as directions for use, ingredients and the types of condoms that this product is compatible with (rubber latex, polyisoprene and polyurethane are all fine).
Preparing For Use
To get started, unscrew the top silver cap and remove the safety seal covering the bottle. I like that this was included as it ensures that the product hasn't been tampered with prior to arrival. Screw the cap back on then flip-up the black lid to show the dispenser and squeeze the bottle to remove your desired amount of the ONE Oasis Premium Personal Lubricant. I would personally have preferred a pump dispenser as those are not as messy and make it easier to control the amount of lube used, but this is not a deal breaker, just a minor hinderance.
Formulation
Something that may be a deal breaker for people is the inclusion of glycerin and propylene glycol in the ONE Oasis Premium Personal Lubricant. I prefer to avoid these ingredients as they can be problematic for me (particularly glycerin) but I did a patch test on my elbow before use and had no problems with this product.
If you have sensitive skin, are prone to UTI's or simply don't like either of these ingredients then I wouldn't recommend this product to you. I have used it several times in the past couple of weeks for testing purposes but I wouldn't use it as a go-to everyday lube because of the glycol content.
Scent & Taste
In regards to scent, there wasn't one. I couldn't pick on anything noticeable, so that was great news for us as avid haters of lubes that smell like a chemistry lab. Taste wise, my partner said that there wasn't much going on there either. It wasn't a positive or negative experience for him when tasting it so based on that I'd say it doesn't matter too much of your tongue makes accidental contact with it, but a flavoured lubricant would be more enjoyable for oral encounters.
Consistency
Consistency wise, this ONE Oasis Premium Personal Lubricant is not super watery but it is definitely thin and does go runny after being in the palm of my hand for a few seconds. It's not excessively so, but was enough for me to know that this wasn't going to be suitable for anal adventures. It rubs into the skin well and provides a reasonable level of comfort when reducing friction from a silicone dildo, but I prefer something a bit thicker. It was fine for use with small insertables or clit vibes, but it didn't suit us for PIV. My partner is on the large side and this lube just wasn't thick enough for me to take him comfortably.
Longevity
The ONE Oasis Premium Personal Lubricant is not a very long-lasting product, so I wouldn't recommend it for marathon sessions. I think it's limited to quickies as it dries up after about ten minutes. You can reactivate it with a spritz of water, but we'd rather use something with more longevity. After play is finished this product leaves a minor sticky residue on the skin which is a pet peeve of mine. I feel like I need to hop in the shower after using it and scrub off all areas it made contact with, which is not really what I want to be doing following an orgasm.
In Conclusion
Overall, the ONE Oasis Premium Personal Lubricant wasn't really a hit with us. I feel that it might find more success with people who prefer a thin lube, don't need as much cushioning during penetrative play or simply want to use it for quick, external masturbation. My partner took to using it for hand-jobs and said it worked fine for that, so that's how the rest of our bottle will be used.
This may not be the best lube we have ever tried for the Pleasure Panel but there's nothing majorly wrong with it, there are just too many features that contradict with our personal preferences. For that reason, we'd give the ONE Oasis Premium Personal Lubricant a 5/10.
– NatandTom
---
Where To Buy
Thanks to Pleasure Panel reviewer NatandTom for this review of the ONE Oasis Premium Personal Lubricant. You can buy it from Superdrug in the UK.
The ONE Oasis Premium Personal Lubricant was sent free of charge, in exchange for a fair and honest review by the Pleasure Panel, by ONE Condoms. Thank you! 🙂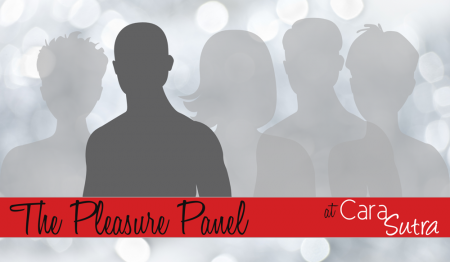 This review does not contain any affiliate links.