ONE Condoms Vanish Hyper-Thin Review
By Pleasure Panel reviewer StickyWicket
Thanks to Cara for letting me review the ONE Condoms Vanish Hyper-Thin pack of condoms. We've recently started to use condoms again and after not using them for so long we weren't used to the loss of sensation condoms can cause. We hoped these condoms would shift the balance.
Packaging
First to the packaging. This isn't an average box of condoms, it's a well sealed container. It is that well sealed we struggled until we got a nail under the cover! That means unbox these before getting into action since getting them out of the box can be a real passion killer not to mention near impossible with any lube on your hands.
The packaging for the ONE Condoms Vanish Hyper-Thin condoms in our opinion is a bit overkill. The product should sell itself rather than have to have a tin lid to it which seems a bit pointless when condoms are functional and let's face it – they'll never be sexy.
Inside the wrappers are fairly unique. The ONE Condoms Vanish Hyper-Thin are in circular wrappers which isn't always intuitive to open but the wrappers do unusually have different pictures of sexy shots on them. I liked that touch, it's a bit nicer than just a big logo with an expiry date stamped on the back which is the norm for most condoms.
During Use
Over to use. We tried the ONE Condoms Vanish Hyper-Thin without lube first time round to see how it compared with vanilla sex. Rolling it on did feel like a condom usually does, but once on a quick stroke of the hand really did feel different. Sex was much better than your average condom and we were both really surprised.
I was a bit wary about the ONE Condoms Vanish Hyper-Thin being too thin but we tried another one (ahem) anally with lots of silicone lube to see how it stands up to action. The tightness of anal gave it a good testing and we were again surprised how close this felt to nothing at all. Several minutes later the condom was still firmly in tact.
Summary
As far as condoms go, we didn't bother taking a picture of the condom itself as you can't appreciate the thinness from a picture and in reality the ONE Condoms Vanish Hyper-Thin look like any other condom until it goes on. Then the sensations take over and it is pretty neat.
We would buy the ONE Condoms Vanish Hyper-Thin as our usual condoms in future, the price is a bit of a premium you pay but the sensation is worth it. Thanks again Cara for letting us review this product.
9/10
– StickyWicket
---
Where To Buy
Thanks to Pleasure Panel reviewer StickyWicket for this review of the ONE Condoms Vanish Hyper-Thin. You can buy them here in the UK.
This product was sent free of charge, in exchange for a fair and honest review by the Pleasure Panel, by the manufacturer. Thank you! 🙂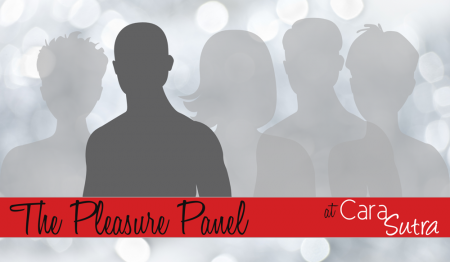 This review does not contain any affiliate links.