ONE Condoms Mixed Pleasures Pack Review
By Pleasure Panel reviewer StickyWicket
Condoms are possibly one of the things easy to overlook in a Pleasure Panel review, so I was happy to lend a hand (and appropriate insertable body parts!) to review the ONE Condoms Mixed Pleasures Pack (x12 condoms).
Buy from Lovehoney USA or from Lovehoney UK
Background
I've had some recent experience with ONE Condoms, reviewing the ONE Condoms Vanish Hyper-Thin. Both me and Mrs Stickywicket really enjoyed these condoms. With the ONE Condoms Mixed Pleasures Pack you will receive two of the Vanish condoms, and I won't go into lots of detail about these as you can read my dedicated Pleasure Panel ONE Condoms Vanish Hyper-Thin review from July 2017.
The ONE Condoms Mixed Pleasures Pack has five other varieties to try out, which is two of each different variety. The first two that caught both our eyes was the flavoured condoms. Brightly coloured packaging adorns these, with flavours being banana split and mint chocolate. Neither of us usually use condoms with oral sex but we had to give these a try.
Banana Split
Mrs Stickywicket got to test out the banana split. It's best described perhaps as a banana split that's been in the fridge for a couple of hours, allowed to warm up again and off you go. The flavour is good but not hugely fresh (I suppose with a penis inside a wrapper you're not expecting the freshest dessert taste though!)
Mint Chocolate
I tested the mint chocolate one out on a willing erm… buddy, shall we say 😉 It's not the finest Belgian choc flavour but it's not bad either and the mint's a winning combination. I think this one will be great in the UK market as that seems to be one of our nation's favourites. Again I'm not sure the ONE Condoms Mixed Pleasures Pack will appear on any TV programme as a national treasure but we're talking BJs here. I'm not sure what flavour you are likely to receive if you go ahead and order the ONE Condoms Mixed Pleasures 12 pack as it seems like a random selection.
Pleasure Dome
The Pleasure Dome condom was the next type we tried from the ONE Condoms Mixed Pleasures Pack. This has a larger head and it's all about giving a bit of space to the guy here. It's a great feeling, there's a sense of something different that you can't quite work out how it's different but it's exciting. We did notice the base seemed a little more snug which isn't necessarily a bad thing but men who are particularly well endowed are likely to either love or loathe this one. A bit of a Marmite thing going on here.
Textured
Moving on we went onto the textured condoms (the next night, I'm not a machine you know!). There are two different types of textured condoms in the ONE Condoms Mixed Pleasures Pack, which are studs and ribbed. You get two of each. Like a lot of textured condoms you're either going to find the experience heightens pleasure or you're going to be disappointed.
We like trying out textured condoms but the studs just didn't quite do it for us. They're designed in a way to heighten a woman's pleasure but we simply had too much fun already to notice ONE Condoms Mixed Pleasures enhancing this from her side. From my side they dulled the sensation a bit.
Ribbed
Not one to give up easily, we persisted with the ribbed style. Mrs Stickywicket wasn't particularly impressed and not fussed either way. I wasn't at first, but then regular readers will know I'm bisexual so we saved one of the ribbed style for our 'special friend'. I loved the sensation inside me, it was a little bit like tickling and tantalising at the same time, really different and a total change from most normal ribbed styles.
Glow In The Dark
The final one to try out of the ONE Condoms Mixed Pleasures Pack was the glow in the dark variety. Expose it to light for a few seconds, lights out and you have your own light sabre. Maybe I'm starting to get old – I didn't get it. It's a novelty, it's a bit of a laugh at first. It's also a bit of a distraction and I felt it was a passion killer. Mrs Stickywicket had a giggle then we just got on with things.
Conclusion
You're not going to buy the ONE Condoms Mixed Pleasures Pack as your regular condoms. This is more a taster pack to try out the ONE range and find your favourites. From this perspective ONE achieves exactly what they're setting out to do. The danger is in any mixed pack you'll have favourites and ones you think are a waste of money. Remember that buying a mixed pack will let you find your favourites and stop you wasting money on a whole load of condoms you end up hating.
As I've commented on ONE products before, the condom wrappers from the ONE Condoms Mixed Pleasures Pack are tasteful and eye catching. Plus, each condom has a description on the wrapper saying what it's for and what it does. We're becoming big fans of ONE condoms right now based on this and our last Vanish hyper-thin review, so play safe folks and experience intimacy as close as it gets with the ONE Condoms Mixed Pleasures Pack.
9/10
– StickyWicket
---
Where To Buy
Thanks to Pleasure Panel reviewer StickyWicket for this review of the ONE Condoms Mixed Pleasures Pack (12 Condoms). Buy yours from Lovehoney UK or Lovehoney USA. 
The ONE Condoms Mixed Pleasures Pack was sent free of charge, in exchange for a fair and honest review by the Pleasure Panel, by ONE Condoms (onecondoms.co.uk). Thank you! 🙂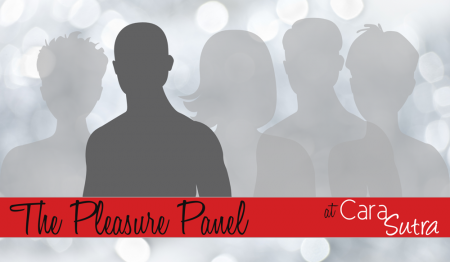 This review contains affiliate links.