Of Sound Mind And Someone Else's Body by William Quincy Belle, Book Review
Review of the book Of Sound Mind And Someone Else's Body by William Quincy Belle, by FesureMaybe
Alan Maitland who is a successful businessman suddenly wakes up and finds himself as a woman. A total stranger called Hana wakes up to find herself as a man. You can kind of see where this is going. In this story it looks at how the swap of two genders to opposite bodies and at the end of the blurb it asks "Are you man enough to be a woman?". I found this story to have good points but also bad, giving me such mixed feelings on it.
When receiving this I was under the impression it would be more erotic. Throughout the story with the swap of these bodies obviously sexual comments are made through especially with the main character Hana is a prostitute so throughout these remarks are made. I thoroughly enjoyed reading about this character out of both as she portrayed sexual work to be more powerful and more meaning, allowing her to open up the eyes to the other main character Alan who had a very traditional and norm view of all sexual work being degrading. Hana gives off such a strong attitude and so intelligent as well which made her such a likeable character.
Alan throughout the story has a very simple view of black or white and when put into a women's body it gives him the time to think and get to feels with what it is like to be a women and cope with the daily experiences of men oogling especially with a body as sexy as Hana's. He also starts to give into feelings for Hana as a man which makes him start to question himself as a person too.
The story overall, I found to be a little slow and not overall erotic either. The story line was interesting how it came about and how their brains got exchanged which is good especially if you are nerdy and into science like I am! The bits that were slightly erotic implied the book is definitely adult but not so much erotic or sexual. I did enjoy this aspect of the book being adult purely because they although implied it was adult, it wasn't so much in your face. It left a sense of longing for more and wanting to see if their friendship developed further with the more feelings that grew. To see if they could keep resisting each other as much as they have.
This book is great if you are after something a bit shorter being only 164 pages but also a bit less in your face and not as sexual if you're not into absolutely kinky stories. I would recommend this as a easy read to some people.
7/10
– FesureMaybe
---
Where To Buy
Thanks to Pleasure Panel reviewer FesureMaybe for this review of the book Of Sound Mind And Someone Else's Body by William Quincy Belle.
Of Sound Mind And Someone Else's Body by William Quincy Belle was provided free of charge, in exchange for a fair and honest review by the Pleasure Panel, by the author.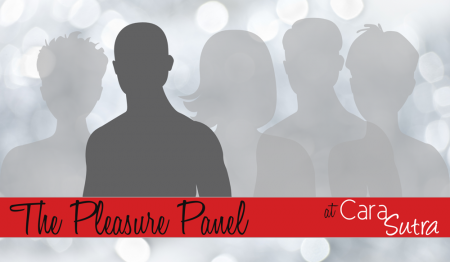 This review contains affiliate links.