Nexus Excite Anal Beads Review
By Pleasure Panel reviewer Jon Pressick, from Sex in Words
Butt fun has really come into its own these days. More and more people are discovering the joys of anal pleasure and that means there are more toys for us to enjoy! One of the most satisfying gateway toys to asstastic orgasms is anal beads. These classics are a great introduction to anal sensation that can remain a favourite for years to come. And the Nexus Excite Anal Beads will be a great, all-purpose addition to your ass toy collection.
What makes these anal beads a great pick-up is their size. They are listed as small, but there are definitely smaller ones on the market. And anal beads are the type of sex toy that most folks have a definite preference in size. Newcomers to anal sensation will want to start off with beads on the small size (perhaps even smaller than this Nexus model). More experienced players, on the other cheek, will often work their way up to larger beads for greater intensity.
For my money, the Nexus Excite Anal Beads is a great addition any bum lovers pleasure chest because it will work for different people at different times. Consider these the Goldilocks of anal beads. If you're already experienced with anal sensation, you'll know that sometimes your butt toys are too big, sometimes they're too small…and sometimes they are just right. The size of these beads will suit those times when you really want something in your ass, but you're not in the mood for the heavyweight toys.
Another aspect of the Nexus Excite Anal Beads that is both a big positive and a minor negative is that they are made from silky, soft silicone. This is great! Silicone toys are my favourite. Safe and durable. The only downside is that you shouldn't use silicone lube with silicone toys (it will damage them) and I really prefer silicone lube for ass fun. This isn't a big deal, really, because anal beads aren't a toy that requires consistent in-and-out action. They work best when you slip them in and then pop them out one-by-one as you approach orgasm.
And they worked just fine for that, lemme tell ya!
On that basis alone, the Nexus Excite Anal Beads are a great addition to your trove of toys.
Rating: 9/10
– Sex in Words
---
Where To Buy
Thanks to Pleasure Panel reviewer Sex in Words for this review of the Nexus Excite Anal Beads.


The Nexus Excite Anal Beads were sent free of charge, in exchange for a fair and honest review by the Pleasure Panel, by Nexus Range. Thank you! 🙂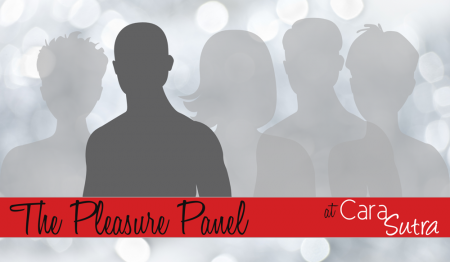 Unaffiliated review