Goliath Books: Natural And Naked Girls Uncensored by Mikhail Paramonov – Book Review
By Pleasure Panel reviewer GayonTuesdays
Natural And Naked Girls Uncensored by Mikhail Paramonov from Goliath Books came into my possession as a result of Cara Sutra's Pleasure Panel. Naked and Natural looked to be a great coffee table book.
Upon arrival I was very pleased that the book in fact was hardcover, I think that adds a level of elegance. Beyond that I like the feel of a hardcover book better than paperback, only because the cover does not begin to lose its shape.
Aside from an introduction this book has no other text so after awhile I began to lose my interest. I did respect the fact that the introduction was in several different languages; in the introduction Goliath talks about the stages of feminine beauty, like how a heavier woman was once in style, but now the society has changed its tone and favored slimmer figures. Just how images of femininity have changed in the public eye throughout our history and that this book is to highlight the "natural" beauty. Basically this book targets westernized beauty standards and that becomes more apparent the moment you flip through the first 20 pages.
I began flipping through the thick, high gloss pages and was met by very lovely looking models; some laying down, in various acrobatic positions, or tucked behind sheer curtains. I began to notice something as I continued to turn page after page… it all looked the same! Just a white blur of silky skin and peeking rib bones, all these models were in fact beautiful and "natural" but in the same breath they all looked liked alike!
Even the vulvas were virtually clones of one another, minimal external vulva and aside from two models the rest were all rid of pubic hair, and really body hair of any kind. Each model was slender and white, with long hair falling down their back; pushing that demure standard many vulva owners face and feel forced into. It seemed like their hair was not touched and I really only saw one person with eye make up; which I understand fits the premise of the book, but it seemed these models were chosen or did not have the platform in this case to really express their personal beauty. The poses looked staged, each and every one similar in some way or form.
Now, I am in fact white and "blonde" myself, so I "fit" into these "standards" relayed in the introduction of Natural And Naked Girls Uncensored by Mikhail Paramonov. I think when you begin a book about standards of beauty you are seemingly suggesting your book will go beyond that.
Aside from being chubby, Natural And Naked Girls Uncensored by Mikhail Paramonov still presents images of beauty that I have potential to portray. My problem with this is, everyone is not slender, demure, WHITE, or even "natural" -whatever that really means.
Natural And Naked Girls Uncensored by Mikhail Paramonov ostracizes minorities and beyond that the true variety of beauty we have in this world. Of course each and every model was beautiful but on some level it's disappointing to see zero personality or variety. This book looks like the catalog of stepford wives; I was waiting to see the order slip tucked in the back. I am not speaking to minimize those who modeled or are similar to these models, but I really wish this book had more substance and diversity. It makes me second guess using this as even a coffee table book, because what am I promoting when someone enters my house or business?
I think Natural And Naked Girls Uncensored by Mikhail Paramonov raises the question of what is "natural" and what is "naked"? I know you would think naked is self explanatory but I wear extensions and fake lashes, and a great spray tan. So is naked and natural me without all that or is it acceptable because it's similar to the beauty in this book?
I do not think everybody really takes a book like this to heart, and maybe it is related to my line of work, the experiences I have had, or the people I have spoken to, but I just think when you promote labels and beauty standards of this kind you are promoting a toxic image to everyone but that slim percentage you have targeted. These standards come down like bricks on some, and others have the confidence to rise against it, but it does not make anyone exempt from that one day they look in the mirror and think they look like shit. Even the models featured in this, because we live in an age where a lot of the "natural" parts of people are edited, and high gloss pages weigh heavy on hearts.
Beyond that, Natural And Naked Girls Uncensored by Mikhail Paramonov sets up other readers to identify beauty with whiteness, slim figure, small areolas, and so on. With more of an array of models the author could really promote true natural, naked beauty.
With all this being said, I would rate Natural And Naked Girls Uncensored by Mikhail Paramonov a 2/10 because it lacks real substance. There is no dialogue and with everyone looking the same after page 50 there's no point to go on. I'm only giving it the 2 because the hardcover is nice and the thick pages are pleasing as well.
– GayonTuesdays
---
Where To Buy
Thanks to Pleasure Panel reviewer GayonTuesdays for this review of the Goliath Books erotic art collection, Natural And Naked Girls Uncensored, by Mikhail Paramonov.


Goliath Books Natural And Naked Girls Uncensored, by Mikhail Paramonov was sent free of charge, in exchange for a fair and honest review by the Pleasure Panel, by Goliath Books. Thank you!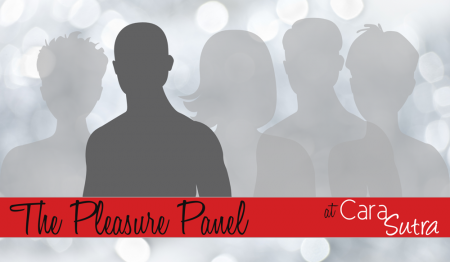 Unaffiliated