Nasty Boy Squirting And Warming Rabbit Vibrator Review
By Pleasure Panel reviewer Tigerlily
It's so rare to find a unique product concept in the world of sex toys, but even rarer to find a unique concept that isn't a marketing gimmick. The Nasty Boy Squirting And Warming Rabbit Vibrator, available for $70 from the NastyBoyShop.com, sounds delightful on paper, and I'm a sucker for anything that claims to squirt. So thanks to the Pleasure Panel this month, I had the honour of checking out this particular nasty boy, and seeing if it's worth your hard earned cash. Spoiler alert: it's really not.
Packaging Worries
First, the Squirting and Warming Rabbit arrived in an unsealed box, in a plain plastic unsealed bag. There's no hygienic anti-tamper sticker on the box, and the plastic bag is unsealed too. There's nothing at all to indicate this isn't a return item. If I didn't know better, I'd be awfully suspicious of the smudges around the water tank that kind of make it look used, like dirty fingerprints.
Luckily, I do know better: this sort of smearing usually occurs as a result of the chemical reactions of glue vapours. So while I'm confident this isn't a used item, others may have their doubts.
Despite being marketed as both squirting and waterproof, the product can't be immersed in water. It's more accurately described as water-resistant, but this hasn't been tested and assigned an actual IP rating.
Also in the box you'll find a product manual in Chinese and broken English, plus a print-out from the sales page describing product features. You're basically on your own here, but then, it's a vibrator, so it probably isn't that hard to figure out.
Materials and Design
The side of the box lists the material as "FDA Medical Silicone", but the veracity of this can't be confirmed and is likely a fake marketing term. That said, the main body of the Nasty Boy Squirt does appear to be some kind of silicone. The smooth texture, and lack of smell point to that being true. If in doubt, do a quick visual and taste test:
Visual: silicone is generally not shiny, and usually comes in black, purple, pink, or off-white. It's never transparent.
Taste: if it makes your tongue go numb, or tastes funny, it likely contains nasty chemical plasticisers in and isn't silicone. Silicone shouldn't taste of anything.
At the end of the rabbit nose (ears might be the more traditional term, but there's only one protrusion and I don't want it to sound like this rabbit has lost one ear, so I'm going with nose)–as well as at the end of the shaft–there's a wide hole that goes about half a centimetre back. This is where the squirting action happens, which we'll talk about later.
The main shaft also has some delightful ripples for g-spot fun on the way in.
In terms of size, it's average for a rabbit, with an insertable length of 12cm. The circumference of the head, where it's widest, is 11cm. You'll find a USB charging cable in the package too, a mini plug-in jack, which is part of the reason this isn't waterproof. Waterproof toys use magnetic charging pins which can be fully sealed.
It Lights Up
In what can only be described as almost entirely unnecessary, there's a multicoloured LED in the water tank. It flashes through various colours when the toy is on.
The LEDs are pointless, and only add serve to make the product feel … tacky.
You Can Spray Anything You Want, As Long As It's Water
The really unique point about this rabbit is the ability to squirt, thereby sort of simulating ejaculation. Or so I hoped. The instructions on how to set this up aren't exactly clear, by which I mean it's not mentioned in the badly translated user manual at all. So for the sake of anyone who buys this and finds the review seeking help: those circles on the side are pull-out tabs for the water tank, like you'd find on a water pistol.
I needed something sharp and pointy to pull these out initially. There's two, because both the end of the shaft and rabbit protrusion can perform this function.
In the package, you should have also received a minuscule syringe. Use that to squirt a bit of water into the tank first.
Once the tank is full and the device on, simply press either the top or bottom button to start the action. You may need to jiggle the rabbit a bit, as it often gets seems to get stuck. To save you the trouble, here's what it looks like:
Yep, it's really that bad.
In reality, it's actually a nebuliser/misting spray, the kind you might find on indoor water features that have a smoke effect. They generally have warning labels that say "don't touch". Yes, that probably isn't something you want inside your body, but in the name of science, we proceeded anyway. Once inside, you can't really feel it. At all. In fact, the only feedback I got from the wife was: "it's making me feel bloated". The second nebuliser that sits externally keeps your labia in an eternal state of dripping wet, which isn't an entirely undesirable effect, but still, it's a long way from "squirting".
If your dreams were to mix up a batch of homemade cum or fill this with copious amounts of lube and wave it around at a nuru-nuru party, my apologies for dashing your dreams right now. You can only vaporise water. This isn't unexpected. Viscous liquids take a lot of energy to expel, and there's no way you'd be getting that sort of power from a small 5v lithium ion battery.
"Warming"
The warming function is a bit of joke, too. There's no buttons to control the warming, and no mention of it in the manual, so it appears it's supposed to just … happen. Maybe. Or doesn't? After ten minutes of being on, the Nasty Boy Squirting And Warming Rabbit Vibrator wasn't noticeably warmer. Perhaps that only works when the unit is vibrating, but 'get slightly warm' is pretty much what any motor will do when actively running. Selling a motor that gets warm as a feature is like marketing a lightbulb as a small heater. Yes, technically it does also give off heat, I guess?
Can It At Least Vibrate?
The good news is: yes, the Nasty Boy Squirting And Warming Rabbit Vibrator vibrates. No particularly well, but not badly either. The vibes aren't deep and rumbly, but they get the job done. There appears to be two motors, in the head and bunny nose, and they don't offer separate controls. There's a few basic patterns.
Should You Buy the Nasty Boy Squirting And Warming Rabbit Vibrator?
At $70, I'd advise to steer well clear. For that sort of price, I expect premium quality. The squirting function is actually a mister, the warming function isn't really a thing, and the vibes alone just don't justify the asking price. If it were $20, I'd say give it a punt just to see if you like the water vaporiser gimmick of having a perma-wet vagina.
Hygiene worries about the packaging aside, anyone who's played with a water pistol at some point in their life will know how hard it is to get all the water out of the tanks after use, which means you'll end up with water remaining in there, which is never healthy.
Our rating: 1/10. That's higher than 0/10, because at least the Nasty Boy Squirting And Warming Rabbit Vibrator is made of silicone, which makes it better than 90% of rabbits out there that are made of PVC jelly. But that still doesn't justify the price, the bad marketing, hygiene concerns, or the generally bad product concept.
In Addition
I also have serious concerns about the Nasty Boy shop that's selling these. The fact that their "About Us" page is completely blank speaks volumes. More worryingly though: at the time of review, the support number listed on the webpage was 1-866-647-9194 (Archive Link. That actually belongs to Lovehoney LLC. I reached out to Lovehoney to ask if NastyBoy was a trading subsidiary, and they confirmed they're not and would be taking action against the site. NastyBoy was illegally publicising Lovehoney's support line as their own. They have since removed the number, offering no phone support; instead, the site now lists the physical address of a vaping shop, with a Better Business Bureau rating of F.
Buyer beware, but know that they are much better suppliers out there, and much better toys.
So what should you buy instead?
If you want something that squirts, your choices are limited, but a Bad Dragon dildo with cum-tube is the standard recommendation. I don't know of something that vibrates and automatically squirts in any meaningful way. It's not impossible, but something that really simulates an ejaculation needs a lot more pressure, like a small hydraulics system or manual pump action.
If you're just looking for a unique rabbit experience, the Satisfyer range will leave you breathless, at a similar price point but much higher quality.
– Tigerlily
---
Where To Buy
Thanks to Pleasure Panel reviewer Tigerlily for this review of the Nasty Boy Squirting And Warming Rabbit Vibrator.


The Nasty Boy Squirting And Warming Rabbit Vibrator was sent free of charge, in exchange for a fair and honest review by the Pleasure Panel, by Nasty Boy Shop.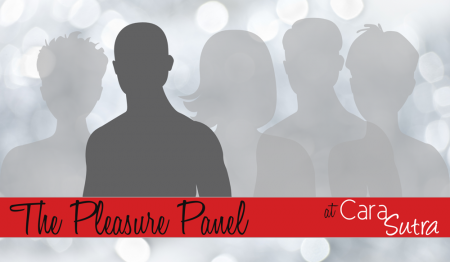 Unaffiliated