Nasty Boy Red Room BDSM Bondage 9 Piece Set Review
By Pleasure Panel reviewer FesureMaybe
Here we have the Nasty Boy Red Room BDSM Bondage 9 Piece Set that contains 9 items all designed to create a kinky night for anyone interested in starting BDSM. These items are all described as durable, soft and sturdy that increase sexual stimulation. Let's start looking at the packaging.
I love the box, its glittery and discreet. It looks like a gift box full of amazing goodies just waiting for me to play with. There is a small picture in the corner that shows what's included in the Nasty Boy Red Room BDSM Bondage 9 Piece Set which is definitely handy if being sold in a shop so you can see what you are getting beforehand. Upon opening the box I was disappointed with how they display the items. It all arrived in a plastic bag all wrapped separately and just chucked in the box. I think they could improve this with maybe some tissue paper and present it in the box just so it looks more appealing and exciting when you open it.
So, this is a 9-piece kit but I feel that is a little misleading. You get a whip, feather tickler, spanking paddler, 2 sets of cuffs with keys and a lacy mask. I feel labelling each set of cuffs even though they are exactly the same is misleading and also saying 2 sets of handcuff keys is the same as well. I would say this is more a 6-piece set which with the price is still a bargain as its all made of durable and soft red leather that feels amazing.
Let's look at each item in the Nasty Boy Red Room BDSM Bondage 9 Piece Set:
Lacy Mask
This is a tie back lacy mask. I have to admit I'm a bit unsure what the point is as I feel in a BDSM you're better off with a mask you can't see out of as it helps with heightening the sense when someone is playing with you. Don't get me wrong it's a lovely, pretty mask but just don't feel the need for it in this set especially when it feels itchy on your face.
Feather Tickler
I love the feel of feather toys, they are amazing to run up and down and for teasing. This one was amazing to use starting with the handle itself having some weight to it so it feels good to hold and the feathers are just so soft so they feel amazing up and down the different sensitive areas.
Cuffs and keys
I wrote these together because they are exactly the same items. So, these were a little bit of a let down because out of 4 keys only one is cut properly on the end to fit to unlock them. Luckily the cuffs have a latch you can just flick to get them off instead. They are the traditional fluffy cuffs which actually do make them more comfortable but they are a bit cliché. These are designed for hands and ankles so you get a set for each limb. For beginners these are ideal as a starting point.
Spanking paddler
This felt amazing being spanked against my skin. It was definitely one of my more favourite items in the box to use. I loved how it felt to hold and the colour of it, also the softness of the leather against my skin. This is definitely a good beginner's product for someone to use as its not too big or too heavy.
Whip
This one had to be my favourite. I love whips and this one is red, felt amazing in my hand and gave an amazing flick against the skin. It was light and just felt right to use. You can use this for not only a bit of BDSM but also instead of the feather tickler as it has a rougher feeling but still feel awesome going over your nipples with the anticipation of what is to come next.
This Nasty Boy Red Room BDSM Bondage 9 Piece Set generally is a good starting point for anyone new wanting to get into BDSM. It will definitely let you know if it is your thing or not. The fact it not only covers the idea of a little bit of pain but also gives you a chance to experience different senses and teasing. I think the labelling is misleading, I don't feel they can consider 2 sets of keys as separate items in the kit. I also do feel the presentation of the toys when opening the box does let it down quite a lot. For the price and the quality of the toys this is definitely a good set for anyone just starting out.
7/10
– FesureMaybe
---
Where To Buy
Thanks to Pleasure Panel reviewer FesureMaybe for this review of the Nasty Boy Red Room BDSM Bondage 9 Piece Set.


The Nasty Boy Red Room BDSM Bondage 9 Piece Set was sent free of charge, in exchange for a fair and honest review by the Pleasure Panel, by Nasty Boy Shop. Thank you! 🙂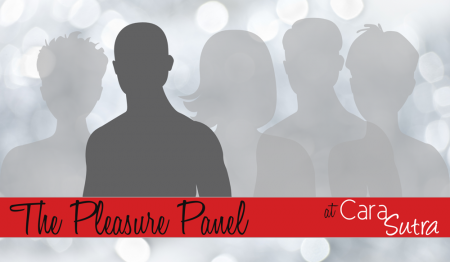 Unaffiliated