Mistress of the Air by Slave Nano, Steampunk Erotica Review
By Pleasure Panel reviewer CandySnatch
When I saw Cara was looking for someone to review a steampunk erotica book for Pleasure Panel I knew I had to read this book. I love the whole steampunk genre, the clothes, the style it's all very appealing. I could imagine it translating to erotica well. However, I wasn't prepared for what the Mistress of the Air would have to offer.
Written by Slave Nano, Mistress of the Air centres around the formidable Lady Sally Rudston-Chichester.  An Infamous aristocratic English Dominatrix. Lady Sally is looking to procure an airship captain for an adventure of erotic pleasure and pain. The dashing Captain Charles Wyndham takes on far more than he bargains for when he agrees to take on the role.
Lady Sally has commissioned an airship of stunning magnitude, a floating palace of sadistic pleasure. The fabulously named Corseted Domme is a one of a kind masterpiece of engineering. Lady Sally intends to travel the world with her faithful maid Victoria and four submissive slaves of high standing. Victoria was a favourite character of mine.
The character is a mainstay throughout the story fussing over her mistress from the beginning. She confesses to Capt. Wyndham that she originally arrived in Lady Sally's employment as an overalled engineer to install a steam powered water system.
Falling under Lady Sally's spell, she has been living as her transvestite maid Victoria happily ever since. Victoria fluctuates between full on horny and total meltdown as Lady Sally careers from adventure to adventure. She is fiercely loyal to her Mistress and always has her best interests at heart.
Lady Sally herself is amazing. Unflappable, stoic, a typical English upper crust lady. She has an exceptional talent for sexual dominance and a penchant for gadgetry which would make James Bond jealous. Aboard the Corseted Domme she spreads her own special brand of domination across the skies to her very willing slaves.
As the crew of the Corseted Domme run into untold exciting altercations involving gun fights and explosions the relationship between the handsome Capt. Wyndham and Lady Sally begins to blossom. Will they solve the mystery of who is trying to sabotage Lady Sally's air bourn adventures? Will Capt. Wyndham find himself strapped to Lady Sally's whipping bench? Far be it from me to spoil the ending of this rip-roaring adventure.
I thoroughly enjoyed Mistress of the Air. I loved the characters, who all felt very well rounded and found myself falling slightly in love with Lady Sally. The story is full of heavy sexual content but it's done in such a light-hearted way it's hard to describe it as erotica. It did work me up at times reading it but it's interspersed with real comedic moments which genuinely made me laugh out loud.
The writing is excellent, there is little padding and much action and the fast-paced plot kept me wanting more every time I put the book down. Darting from one exotic location to another the story is bisected into ground based adventure and the airborne D/s sex games. Lady Sally has a vast wealth of ingenious steam powered sex toys, including a brass automaton sex doll!
The comedy element in the writing is evident in the bawdy names of Lady Sally's various acquaintances, from Princess Maria Labiastein to Count Clitovsky. The writing is heavily suffused with euphemism, there is a subtext to almost everything within the story. Passages such as:
"He spotted an opening. He could see the Zeppelins through a gash in the puffy cloud ahead. He was going to thrust the airship through the crack and penetrate the fleet of airships…"
Are scattered throughout the story. This subtext adds a sexy dimension to even the more action-packed bits of the plot.
The sex scenes themselves centre around Lady Sally inflicting varying degrees of pain and pleasure to her willing slaves. And in the process working herself into a sexual frenzy. This results in probably the hottest masturbation scene I've read, as a naked Lady Sally presses herself against the airship windows and wanks above London in full view of the gathering crowds.
If I was to make a complaint about Mistress of the Air it would simply be I was disappointed when it finished! I'd have liked it to be longer and I'm strongly hoping this won't be the last I read of Lady Sally.
This would be a perfect beach read or holiday book for anyone with a taste for D/s sex and a sense of humour. I bloody loved it! I give Mistress of the Air a resounding 10/10! This is a brilliant read which I will be strongly recommending to all my friends. I really wish I'd held onto it for my holiday.
– CandySnatch
---
Where To Buy
Thanks to Pleasure Panel reviewer CandySnatch for this review of the steampunk erotica book: Mistress of the Air by Slave Nano. Buy your copy here at Amazon.
This erotic book was provided free of charge, in exchange for a fair and honest review by the Pleasure Panel, by the author. Thank you! 🙂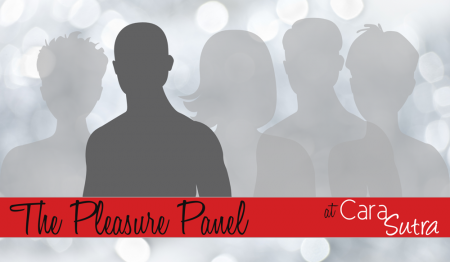 This review contains affiliate links.