Mine by Tanya Chris, Erotic Book Review
Mine by Tanya Chris – erotic book review by Pleasure Panel reviewer K
Mine is a BDSM-themed femdom novel with a touch of romance by erotica author Tanya Chris. First up, I have to make it clear that this book is actually good. Like, really good and enjoyable. The prose is well-written and easy to read, with a polished feel often uncommon to small-scale erotica. Hey, just telling it like it is — I've read a lot of bad erotica in my life, and that feeling of needing to wade through textual errors is conspicuously absent in this book. In fact, I genuinely enjoyed this book, and you might too.
The novel tells the story of a Domme and her male sub through the alternating perspectives of their chapters. I loved the less conventional D/s dynamic in the novel. Instead of being the generic coming-of-age story of a lissom early-twenties submissive girl and her older and more experienced male dominant, it's an equivalent-aged couple with a female Domme in charge.
The story begins when Amanda is jilted by a playmate and heads to the gym to blow off some steam on the indoor climbing wall. Already exasperated and angry, wishing for a better method to relieve her physical frustration, she does something she never would have otherwise done – interact with the egotistical-looking surfer-esque boy that, like, can't even climb good. Yeah, just so you know, rock-climbing is a big deal in Mine by Tanya Chris, so initially Derek's less-than-expert proficiency did count against him, but she has dinner with him anyway. He's meek, and it looks promising enough for them to start a tentative relationship.
Things start out on a positive note. Derek enjoys bottoming enough to really get into taking her new Domme's instruction, she enjoys his company and finds the act of showing him the ropes (eheheh) enough of a pet project to feel like they might be compatible.
The sex scenes are predominantly from Derek's perspective and they are pretty hot – well-written, fairly immersive, emotional without sickly sentimentality, and real enough to feel genuine. Amanda's body is described as unconventionally beautiful; freckled, strong and calloused from her hard workouts at the climbing gym, dressed not in thigh-high boots and leather but in plain, unmatched cotton underwear.
Similarly, Derek's first time at a play party is a bust – not the sexy, uninhibited night of fun that would have been tempting to write into an erotic novel. He spends the night shirtless and on a leash, feeling bored and utterly turned off as he kneels eye to eye with another sub in puppy regalia while the two Doms ignore them and catch up. The book makes it clear that there are communication errors and learning curves that the couple needs to tackle as they embark on this journey.
Will Derek make a good sub? Can Amanda ever be someone's girlfriend? It's not all sunshine and orgasms, and this very process of exploration and development makes their slow progress towards open communication and compromise more meaningful.
The crux of the story hinges on Derek's development as a sub, and whether their partnership would actually be right for both parties. Derek's is the quintessential sub-story – always been fond of taking instruction, but he's a delicate flower that's not quite sure if the scene is right for him. He has to be taught from the ground up, and there are some aspects of the lifestyle that he just can't deal with. Such as pain.
As an experienced Domme and sadist, Amanda loves inflicting pain on her subs, but Derek just has to look at a whip to start sweating gently. Then there's the whole play party aspect. Despite not being able to take the pain himself, he freaks out when Amanda engages in non-sexual BDSM play with other people while they are together. For a dominant whose every partnered interaction (save for the person with whom she made her sexual debut) has involved power-play, this is stifling.
I don't want to spoil the book (because I genuinely enjoyed it – if it was trash, I'd outline the whole plot to save you from wasting your time), but the author plays with some really interesting family themes as well, giving some intriguing context to the characters.
Amanda's backstory helps explain the only contention I had with the story – her internalised misogyny. As the plot progresses, Amanda's interior monologue often comments rather disparagingly on perceived 'feminine' qualities in herself and others. She snidely refers to this as "girl stuff" and takes an almost masochistic pride in not being like other women. After all, she is not girly or soft – she's strong, active, a better climber than half the guys at the gym.
Her sexuality reflects her rejection of 'traditional' femininity; and while this is not necessarily a negative thing, it just seems like too much of an easy caricature. She deems the phrase "I love you" as equivalent to "woman-porn" — as if nobody else would find enjoyment in reciprocal affection (or, for that matter, actual pornography). It all just seems like some unhealthy learned behaviour at the start, but it all plays out into the overarching story at the end rather well. I was impressed with the way the author structured the narrative to support her characters in their development, and really enjoyed the faceted nature of the protagonists.
I also really loved the overarching importance of climbing as a sport – it felt like I was getting a chance to learn about an activity that I was clueless about, and it really seemed like the author had done her research. Turns out that Chris actually climbs herself, and wrote Amanda in such a way as to reflect her own personal rejection of traditional female norms. I loved this idiosyncratic take on it. Often, the first piece of writing advice anyone ever comes across is "write what you know." The author has clearly adhered to this adage with this particular story, and it works exceptionally well.
The unusual setting and framework of the story only serves to set it apart from other, more generic fare, and highlights the randomness of human connection. We make meaning in our lives whenever we can, and much of the significance carried by this story is presented in a climbing harness, replete with idiosyncratic metaphors.
I genuinely enjoyed reading this novel, and if you are interested in a BDSM lifestyle, you probably will too.
9/10
– K
---
Where To Buy
Thanks to Pleasure Panel reviewer K for this review of the erotic book: Mine by Tanya Chris.

The erotic book Mine by Tanya Chris was provided free of charge, in exchange for a fair and honest review by the Pleasure Panel, by the author. Thank you! 🙂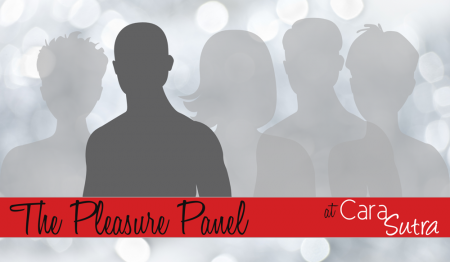 This review contains affiliate links.