Mary's Addiction by Damien Dsoul, Erotic Book Review
By Pleasure Panel reviewer Precious
I was asked to read and review the erotic e-book Mary's Addiction by Damien Dsoul as part of the Cara Sutra Pleasure Panel and was looking forward to reading it. Although the story started out well and the sex scenes were pretty hot and steamy, I found myself bored in places and felt the energy of the book fizzled out towards the end.
The story centres around Donald and Mary Clauston, a wealthy, married white couple who live in Sherman Oaks. They have three children and seem to be a happily married couple.
Their lives take a dramatic turn one Friday night when Donald and Mary return to their home after a party to find three black men have broken into their home to rob them and then proceed to all have sex with Mary while forcing her husband Donald to watch.
The following day Donald wants to call the police to report the robbery and assault on his wife but to his surprise Mary says she doesn't want to report it and will deny any claims her husband makes if he does go to the police. Mary seems to change overnight and becomes smitten with the men who forced themselves on her the previous night, arranging to meet one of them in secret the very next day.
Understandably Donald is concerned about his wife's sudden change in behaviour, becoming paranoid and even wondering whether Mary was in on the robbery from the start. He speaks to one of his neighbours and friend and tells him all about what happened to him and his wife and enlists the help of a Private Investigator to follow Mary to find out who she is with when she leaves the house.
As more couples from the neighbourhood are introduced into the story you quickly find that the wives are all involved in open sexual relations with the men who visited Mary and that their husbands are not only aware but they get off on watching their women being fucked hard by these hung black men. It takes Donald a little while to get on board with his wife's new found sexual appetite but he is soon enjoying watching Mary being fucked by young, fit, black men and getting to hear about meetings she has with other men.
As I said in the beginning, the story of Mary's Addiction by Damien Dsoul started out pretty well but it fizzled out towards the end when you find that the whole neighbourhood are engaging in interracial sex and cuckold scenarios and that they all know about it. I would have thought that most of the thrill gained from engaging in these sexual activities is keeping it a secret but if everyone is in on it then it loses its rush.
I found there quite a few missing words from sentences in Mary's Addiction by Damien Dsoul and I had to insert my own word in order for the line to make sense. Quite often the wrong word was used as well, particularly the word "been" instead of "being", and I found this rather annoying.
Overall the story in Mary's Addiction by Damien Dsoul was good, although the typing errors were annoying and I found myself skimming over some of the pages as they weren't that gripping to read. The true sign of a good book for me is whether or not I would read it again and I'm sad to say that Mary's Addiction by Damien Dsoul didn't hold my attention enough for me to read it more than once and it didn't have me wanting to finish reading as quickly as possible.
I would give this book 6/10.
– Precious
---
Where To Buy
Thanks to Pleasure Panel reviewer Precious for this review of the erotic e-book, Mary's Addiction by Damien Dsoul. Buy your copy from Amazon UK or Amazon.com.
This e-book was provided free of charge, in exchange for a fair and honest review by the Pleasure Panel, by the author. Thank you!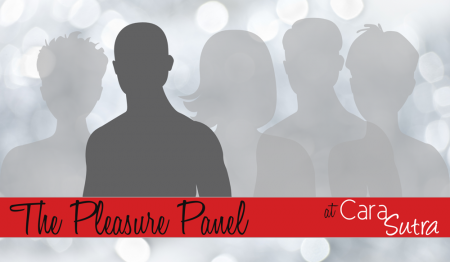 This review contains affiliate links.