Lovehoney Sparkly Nipple Pasties (3 Pairs) Review
By Pleasure Panel reviewer Rattigan
For various reasons I have not been reviewing items for the Pleasure Panel as often as I used to. However, I still support Cara on Patreon (and if you can, you should too!) and I still check in with the monthly round to see what is on offer. I have taken to reviewing feminine products or smaller, non-sexual items (for now) but I could not resist the Lovehoney Sparkly Nipple Pasties when I spotted them up for review. For a long time I have wanted some black crosses to cover my nipples, whether that be in the bedroom or for photos and that is what really grabbed me when I spotted these pasties on the forums.
Due to the snow the UK had, the post was delayed by a few days. Cara always sends items out immediately and this was beyond her control. Nevertheless, I received the nipples pasties quickly and discreetly. I was pretty excited to try them on but I had to wait until I had some privacy to take photos.
On first impressions I was quite pleased with the look of the Lovehoney Sparkly Nipple Pasties, although miffed about the three plastic sleeves they were packaged in (I'm quite environmentally aware). There are three different pairs of pasties: heart, star and cross. Being a filthy goth, I was immediately all over the black glittery cross ones although the others looked pretty cool too. I was impressed with the overall quality. The glitter does not fall off everywhere and the pasties are not flimsy.
Personally, I do not feel that the heart pasties suit me or my look. However, I believe they would suit most people. On trying the black cross pasties, I felt they looked best in the 'X' position and not the standard cross position. To apply, you simply remove the film on the back of the pasty and apply. I was surprised when I noticed there is a non-adhesive circle to go over your nipple. This obviously prevents any pain on removal but I found it also helps with positioning. I was quite surprised by the thoughtfulness here.
Unfortunately, the Lovehoney Sparkly Nipple Pasties only managed to survive one stick. After removal they just wouldn't stay on when I tried reapplying them a second time. This was a big disappointment for me. I did not expect them to last forever, but two or three times would have been great. I am glad I have saved the star pasties. I would have been annoyed if I'd used all three pairs in one go.
For the price of £6.99 on the Lovehoney website, you do not have much to lose by purchasing a set. That's £6.99 for all three pairs! Really, it is a bargain. I was just disappointed that the Lovehoney Sparkly Nipple Pasties only lasted for one 'stick'. Then again, I'm sure if you were desperate you could find something to help stick them on . . . I have spotted that Lovehoney also sell three pairs of cross nipple pasties in red, gold and black which is much more up my street. I may very well have to purchase a set as they are also only £6.99.
I rate the Lovehoney Sparkly Nipple Pasties 7/10. They look great but I want to be able to re-use or re-position them.
– Rattigan
---
Where To Buy
Thanks to Pleasure Panel reviewer Rattigan for this review of the Lovehoney Sparkly Nipple Pasties (3 Pairs).


The Lovehoney Sparkly Nipple Pasties (3 Pairs) was sent free of charge, in exchange for a fair and honest review by the Pleasure Panel, by the Lovehoney online sex shop. Thank you! 🙂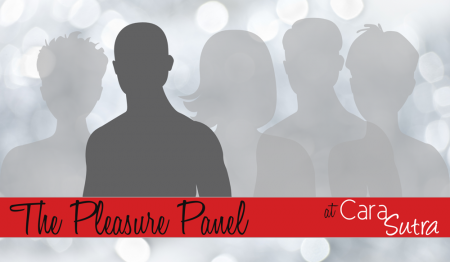 Contains affiliate links.