Locked by TM Chris, Erotic Book Review
Review of the erotic book Locked by TM Chris, by kikka_jennie
I was delighted to review a chastity-themed erotic book written by TM Chris called Locked. I love chastity control and key hold for a couple of pets so reading a book which was insightful, clever, well informed and a lovely story was a huge turn on!
I took my time reading Locked by TM Chris as I wanted to absorb all the information given in this book, it is written by someone who knows about chastity and what it can do to the mindset and of course the people around them, ie. the key holder.
The book is split into two sections in which the main character, Marshall Hyland,a reporter for the New York Underground is interviewing 2 chastity boys or brothers called Billy and Chip, as they are known, for an article about gay bottoms whom are into chastity. Upon visiting the 'brothers', Marshall is enlightened to the world and learns that he really enjoys the idea of 'locked boys', as the story progresses his work colleague and photographer Nico admits he wants to be a locked boy and part two of the book is where Nico offers his key to Marshall.
I really enjoyed how the story in Locked by TM Chris progressed from the learning side to understanding more about chastity, there were ups and downs in the relationship between the 2 main characters, which made this all the more relate-able. Like most good books there is a love story that grows between Marshall the key holder and Nico the locked boy, its erotic and sexy as well as showing understanding for chastity effecting the relationship. The scene towards the end in the hotel was extremely hot and warming in many ways that made me smile and struggle to put the book down, although I do warm maybe not to read in public unless you want to draw attention to your huge smile and warmth growing through the body.
The secondary characters after Marshall and Nico, are Chip and Billy whom hold each others keys and help Marshall learn more about the world of orgasm denial as well as chastity, they introduce Marshall to a puppy whom is used only when its Masters decide, he was given permission to talk in human form, this again shows that TM Chris knows a good depth into the fetish scene of pets, as well as chastity. Billy and Chip also touch on the humiliation side of chastity as well as the shrinking in cages fetish, this book has so many knowledgeable layers in it its hard not to love and enjoy.
I cant think of any negatives about Locked by TM Chris, the book was a wonderful balance of kink, relationship, learning and growth with the characters in such a approachable way. The language is easy to read and it is not harsh when getting graphic, which is how I prefer to read. I really can not wait to read the next in the series of locked boys.
Due to the content I wouldn't recommend this book to anyone under 18, the locked boy's sex scenes are rather steamy.
Locked by TM Chris is a brilliant outstanding book themed around chastity; a must-read!
10/10
– kikka_jennie
---
Where To Buy
Thanks to Pleasure Panel reviewer kikka_jennie for this review of the book, Locked by TM Chris.
The Locked by TM Chris book was sent free of charge, in exchange for a fair and honest review by the Pleasure Panel, by the author. Thank you!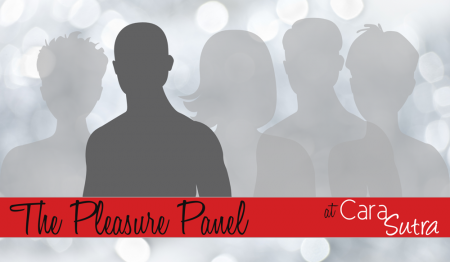 Contains affiliate links.