Livia Corsetti Obsession Peephole Suspender Bodystocking Review
Livia Corsetti Obsession Peephole Suspender Bodystocking review by Duke of Monroth
From the Duke:
Sexy! There's my review! I'll let the Duchess describe the rest of it, I'll briefly comment on the packaging.
The Livia Corsetti Obsession Peephole Suspender Bodystocking from Bondara comes in a box decorated with a living (I think?) Barbie doll wearing this hot outfit.
As the dumb husband who likes to buy sexy things for my wife I'd be attracted to the box -but after a closer look, I'd never pick this item off the shelf. Why? Well it looks hot as hell but the size is confusing. It says S/L. Is that small/large? Does that mean medium? I'm not sure. Luckily for me I got it for free as part of the Cara Sutra Pleasure Panel to try in exchange for an honest review.
Turns out that it's about a medium. Fits my wife well. The slide out box and tissue paper wrapped lingerie is more than I expected. After getting it out of the package, it is time to get it on.
The Livia Corsetti Obsession Peephole Suspender Bodystocking looks great! The fishnet is varied throughout to give more coverage in some areas and less in others. The mini-dress cut is great for under a skirt or dress and the coverage of the breasts allows nipples to peak through nicely. I give it a solid 10.
From the Duchess:
My husband the Duke loves fishnet and loves bodystockings even more. Combined, these are the tease that will get him (and keep him!) aroused all evening when we're out on the town and when we return home for some fun. That said, I have a few of these in my closet, and I like them all. I'm a sucker for lingerie.
One piece is genius for stockings, but it is also nice for at home play time. This particular bodystocking is something extra-special, though. First, I was entertained by the Barbie creature they photoshopped for the cover of the packaging. Seemingly unrealistic, yet truly there. Shocking and hysterical. I cannot look away. Good marketing choice; I'm sure my husband approves!
The shape of the Livia Corsetti Obsession Peephole Suspender Bodystocking is unlike any of my other bodysuits, with a "peephole" slit along the breastbone and a mini-skirt bottom. Love it! It creates easy access as well as the possibility of wearing some sexy panties to complement.
The denser weave of fishnet creates a unique, flattering, and cool pattern on the legs and a very alluring one on the bodice, both in the front and the back. The holes lined up perfectly with my knees and framed my breasts, though maybe that won't be true on ladies of different stature. I'm 5'7", if that helps people choose a size (if there's a choice available).
I almost always buy a larger size in pantyhose because the legs are never long enough, but this doesn't matter with this style. I'm going to love seeing which parts of pattern peek out of various outfits I wear.
The fishnet of the Livia Corsetti Obsession Peephole Suspender Bodystocking is extremely soft yet sturdy. I frequently poke my fingers through lacy panties and hose, effectively wrecking them, but this bodystocking feels like it has many wears in it and easily withstood the playtime it encited. Wink wink.
I see no reason to rate this lower than a 10.
– Duke of Monroth
---
Where To Buy
Thanks to Pleasure Panel reviewer Duke of Monroth for this review of the Livia Corsetti Obsession Peephole Suspender Bodystocking.


The Livia Corsetti Obsession Peephole Suspender Bodystocking was sent free of charge, in exchange for a fair and honest review by the Pleasure Panel, by Bondara. Thank you! 🙂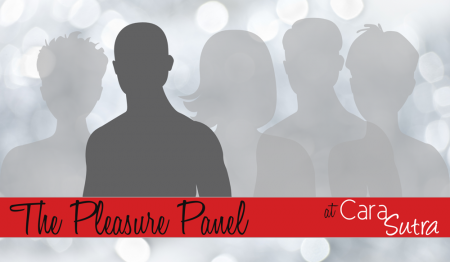 Contains affiliate links