Lena's Security Day 2 by BSM Stoneking Review
CandySnatch reviews Lena's Security Day 2 by BSM Stoneking
I recently reviewed Lena's Security by BSM Stoneking for Pleasure Panel so was dead chuffed when Cara offered me the opportunity to review the second instalment in Lena's adventures.
To give you a brief outline of Lena's story so far, she is an ambitious, driven chemist who often works late in the perfume laboratory. Her company supply Lena with two security guards to escort her on the dark walk to her car every evening.
Lena's demure exterior belies the sensual woman beneath and she harbours thrilling fantasies about her guards, Tim and Dominick. After undergoing a make-over transforming her into her inner sex kitten, Lena finally gets her wish when her guards begin to take notice of her. However, she gets more than she bargained for when they take control and she finds her unwillingness to choose has left her out of her depth.
Lena's Security Day 2 picks up where the first story left off with Lena reeling from her behaviour the night before. She confesses her three-way sex session to her best friend Amy who is excited by this turn of events in her friend's life.
Lena is mortified at her sudden brazenness. Not only did she happily go along with Tim and Dominick's two-way attentions but she did so very publicly in the parking lot of her employers building. Will she have been caught on camera or seen by someone?
Torn between her embarrassment and her newly unleashed desire, Lena makes a rash decision in her haste to escape facing her suitors.  Despite her revealing outfit Lena decides to risk walking to her car alone. Luckily for her, her security seems able to read her mind and come looking for her. As Lena once again battles her moral demons Tim and Dominick show her why one man may not be enough.
I enjoyed the second instalment of Lena's Security slightly more than the first. Possibly because I'd gotten over Lena's appearance issues. The sex scenes in Lena's Security Day 2 are hotter, with more of that intimidating behaviour which made the security guards so hot in the first story.
I can't help but chuckle at Lena implying she was blackmailed as that would be a very strong term for what happened. She actually set in motion the chain of events leading to her encounter with the security guards and at no point did it feel like she was really coerced. I feel it's more Lena can't deal with her sudden self-confidence and in the cold light of day wonders what she has done.
The addition of the risk factor of Lena walking to her car alone is meant to highlight just how far she would go to avoid a repeat performance but the peril is massively over played for me. In the blurb of Lena's Security Day 2 it states she is willing to risk her life to avoid them. Many a time I've walked through a dubious neighbourhood at night and I've never really felt as though I was risking my life.  This seems over dramatic and clunky.
What did work well was having the guards make their move within the confines of Lena's lab. It made for a more dramatic sex scene with the breaking of the test tubes etc and Lena's concerns about being on video or caught and fired. Who hasn't had sex in a risky place and harboured these concerns afterwards?
I still feel like the security guards are lacking in character although we do definitely see a little more of their personality in Lena's Security Day 2. It really does feel like they're just there to fulfil Lena's fantasy which is nice for her. But as a reader I found their behaviour was the key to my arousal within these stories and I'd have loved to see that expanded upon in greater detail.
The sex is well written and horny, I found myself growing aroused during reading. The climax to the second story was easily my favourite bit of both parts of Lena's adventures. BSM Stoneking has written the conclusion so well I can almost feel Lena's exquisite pleasure.
The story wrapped up suddenly and I found myself a bit, "oh, is that it?" which is a shame. With a little more length and detail Lena's Security part one and two could have become a much longer single story. Incorporating much more of BSM Stoneking's well written sex scenes. I think I would have preferred this if I'm honest.
I enjoyed reading Lena's Security Day 2. It was a lightweight enjoyable erotica which got my motor running ready for play. I rate Lena's Security Day 2 6/10. Thank you so much to Cara and BSM Stoneking for allowing me to review Lena's Security and Lena's Security Day 2.
6/10
– CandySnatch
---
Where To Buy
Thanks to Pleasure Panel reviewer CandySnatch for this review of the erotic short: Lena's Security Day 2 by BSM Stoneking.
This erotic book was provided free of charge, in exchange for a fair and honest review by the Pleasure Panel, by the author. Thank you! 🙂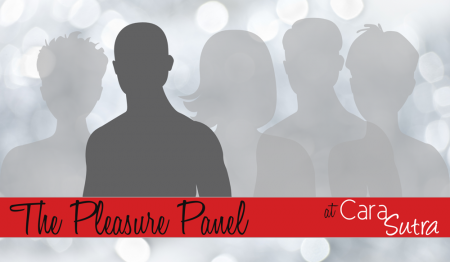 This review contains affiliate links.