Lena's Security by BSM Stoneking Review
By Pleasure Panel reviewer Candy Snatch
As the nights draw in I love to curl up on the sofa and enjoy a bit of erotica. So was thrilled to be able to review Lena's Security by BSM Stoneking for Pleasure Panel. Lena's Security is the short story of a chemist called Lena who longs to fulfil her innermost sexual desires but struggles with finding the confidence to do so.
Lena's company arrange for inhouse security guards to walk her to her car in the evenings, she's often working late. Lena begins to develop lust fuelled fantasies about her security. She struggles to choose between strapping and handsome Tim and Dominick.
Confessing her feelings to her best friend Amy, Lena undergoes a transformation. From sensible chemist to sexy siren. Will this be enough to tempt her security guards? And which of her two protectors will she choose?
I found Lena's Security to be a nice lightweight erotica. The sex scenes are fairly direct with not too much messing around before BSM Stoneking gets to the point. If you like more direct erotica this is a story for you. The sex scenes are well written and hot containing lots of MMF fun. Lena's internal struggle between what she wants and what she thinks is right makes for a delicious reluctance in her eventual surrender. Despite going all out to hook Tim and Dominick once she has them where she wants them she struggles with the morality of what she's doing.
There is a faint hint towards blackmail within the main sex scene as Tim and Dominick manipulate Lena's plan to their own desires. Although I feel this is more like role play as throughout the story Lena is the one pushing the story to its conclusion. The power play within the sex scene between Lena who has created the situation and the security guards as they take back the power is so sexy. Lena's reluctance is short lived as she finally lets herself enjoy the attentions of both her guards.
I felt character development was somewhat lacking in Lena's Security. Tim and Dominick were literally only there to fuck Lena. I know it's only erotica but I find I buy into it more if there is a little depth to the characters, equally I prefer porn with a plot. This might just be my preference. They were described physically in detail however I found myself growing wettest when they were being dominant with Lena. The menace was just right and it pushed my buttons nicely. I'd have loved to see this explored more.
Lena herself is a strange character. She seems to bounce between being very insecure and self-assured enough to give directions to the men fucking her. It's an awkward juxtaposition in my mind. One thing I really hated about Lena's Security was the makeover scene. The insinuation that Lena felt she had to colour her hair and slut up her clothes to attract male attention really bothered me. There is even talk of a boob job. Whilst BSM Stoneking goes on to have the male characters telling her that they found her attractive before the makeover they had made no overtures to that effect.
I feel it would have been a far more powerful story if the guards had seduced Lena as the prim and proper chemist she was at the start. Possibly BSM Stoneking was using the makeover as a plot device for Lena to give signals to the guards but I'd have loved to see Lena become that sex kitten without a box dye and see through blouse.
All in all, I enjoyed Lena's Security but I would have liked to see it a bit longer and with more expansion to the plot. The sex scene was very hot and well described, but it was just the one. If I was looking to get myself off using erotica this would be a great way to warm up but wouldn't get me there.
I'd recommend Lena's Security to anyone looking for easy to read, direct delivery erotica or those who can't be bothered to wade through plot for sex scenes. We all know someone who turned down the corners of the sex scenes in Fifty Shades, this story would be perfect for them. I rated Lena's Security 6/10. It is a sexy little read but lacking for me in terms of what I would look for in erotica.
– Candy Snatch
---
Where To Buy
Thanks to Pleasure Panel reviewer Candy Snatch for this review of the erotic short story Lena's Security by BSM Stoneking.

This erotic book was provided free of charge, in exchange for a fair and honest review by the Pleasure Panel, by the author. Thank you! 🙂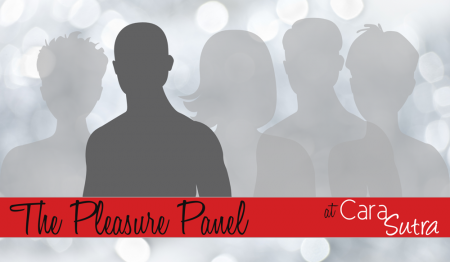 This review contains affiliate links.