Kamikaze Angel Luxe Lube Silicone Review
By Pleasure Panel reviewer StickyWicket
I had never heard of Kamikaze Angel lube before Cara was asking for Pleasure Panel reviewers, but because it's a silicone based lube I thought let's give the Kamikaze Angel Luxe Lube Silicone a whirl.
When writing reviews I like to start with an open mind, then have a really good look and use the product a few times first before reading their website and then making my mind up on everything. The reality of this Kamikaze Angel Luxe Lube Silicone is I initially thought 'why did I say I'd review this?' when I started to touch and feel it; but I ended up with a totally different opinion. The Kamikaze Angel Luxe Lube Silicone took me on a bit of a rollercoaster of thoughts with a delightful ending but it was a journey of discovery I suppose in reaching the end.
Packaging
Packaging is a silver plastic pouch that looks neat. I liked the design of the writing on the back even though I didn't really read it, I simply found it pleasing to the eye. Inside is the grenade shape dispenser and I loathed this. It's a grey grenade style bottle with a twist pump top. I found it looks like some sort of dodgy aftershave bottle, and I'm baffled what the grenade was supposed to signify. When I consider sex products I think how both men and women would view appearances and I'm trying not to sound stereotypical – sorry if I come across that way – but the grenade shape I'd feel would be something women would not appreciate at all even if your set-up at home is perhaps a bit industrial.
First Impressions
Dispensing some of the Kamikaze Angel Luxe Lube Silicone on my fingers it felt really runny and a bit greasy. I didn't like the smell. It wasn't a bad smell but it wasn't a particularly inviting smell. Perhaps I was influenced by its sensation I felt it smelled almost oily – but then I was holding my fingers to my nose. If this was where it would normally be placed I possibly wouldn't have noticed the smell. I have taken comparison pictures between Give Lube (Lube Tube) version which drips off the spoon, the Give Lube Aqua Super Thick lube which moves nowhere, and the Kamikaze Angel Luxe Lube Silicone which has a slow drip off the spoon – making it the consistency of soup, I would say.
Give Lube Aqua Gel, Give Lube Super Thick Aqua & Kamikaze Angel Luxe Lube Silicone consistency comparison photos
How It Feels
Then we got down to business. Forget every bad thing I've said about the Kamikaze Angel Luxe Lube Silicone as this lube simply feels sensational. A small amount really goes a long way and it lasts for ages. It's as effective when first applied equally, as to when you've been going a while. The lube is slick and slippery, it feels awesomely natural. Also there's no congealing, which in other lubes can cause sticky sensations or embarrassing noises.
During Use
Being silicone I'm not sure I'd recommend the Kamikaze Angel Luxe Lube Silicone for vaginal play, it is really an anal lube. Also if you've never tried silicone before I'd hazard a guess there's a chance you might find it irritating so have your shower on stand-by if you're unsure. Perhaps try it on your own with sex toys rather than with a partner, so you're not spoiling the moment.
Summary
I'm not going to let the packaging get in the way of my final thoughts on this review. As I said earlier it has a delightful ending and the Kamikaze Angel Luxe Lube Silicone scores very highly with me. A definite 9/10 with the suggestion you keep this one for the back door.
9/10
– StickyWicket
---
Where To Buy
Thanks to Pleasure Panel reviewer StickyWicket for this review of the Kamikaze Angel Luxe Lube Silicone (250ml Grenade Style Bottle). Buy yours here at Clonezone UK.
The Kamikaze Angel Luxe Lube Silicone was sent free of charge, in exchange for a fair and honest review by the Pleasure Panel, by clonezonedirect.co.uk. Thank you! 🙂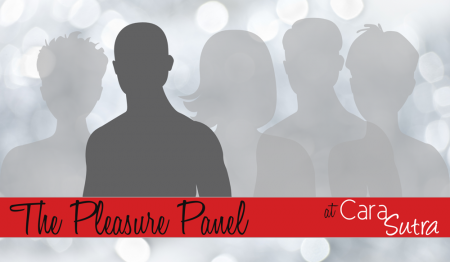 Contains affiliate links