Kamikaze Angel Luxe Lube Silicone Review
By Pleasure Panel reviewer Naughty Nerd
I am a massive advocate for using lubricant of any sort whether playing solo or with a partner. I mostly use water based lubricant as it is a great already but I do prefer a silicone or hybrid lube for glass and metal toys because stereotypically it lasts longer. When Cara was after some reviewers for the Kamikaze Angel Luxe Lube Silicone I was hoping I could get some to try out.
Design
The Kamikaze Angel Luxe Lube Silicone bottle comes in a plan zip lock bag which is transparent at the front and opaque at the rear with a few details about the product and lists just 3 ingredients.
I find the design of the bottle and the brand very interesting. It is a brand that is admittedly aimed at men which is clear in the grenade shape however the branding in the acid green and pink is not masculine at all, it is almost putting a soft edge on something that visually quite masculine. After reading up on their website I get it.
It says "Kamikaze is the 'spirit wind' a force of nature. Angel is the icon, the protector. Kamikaze Angel is a force to be reckoned with – as gentle as it is strong. This is today's man…"
The bottle is fun and I like that it has a pump for easy, mess free application however the downside of this is you must be careful when storing it or travelling with it or it will end up everywhere!
Texture, Smell & Taste
My first impression was that the Kamikaze Angel Luxe Lube Silicone was thinner than I expected especially for a lubricant aimed at anal use. It does run a little bit but not to the extent that it dips off.
I expected a taste & smell to the lube, not necessarily a chemical smell/taste, just something. There was nothing, it completely neutral and I a known for having the nose of a bloodhound! There's absolutely no detectable smell to the lube when it was applied or even after it has dried out on my skin. There is no taste, just the lasting coating in your mouth that you would expect. It is not unpleasant but I would stick to my normal favoured lubes for oral and switch up to the silicone lube for my toys.
Down to Business
As this lubricant is silicone is it strongly recommend that you do not use it with silicone toys. There is a high potential of a reaction with your toys to keep it for glass and metal. It is also safe to use with Latex so you can use it with condoms without any issues.
I used the Kamikaze Angel Luxe Lube Silicone with my favourite glass dildo. The lubricant spreads well and leaves a silky sheen on the surface of the glass. I sometimes find that water based lube is absorbed into my skin as soon as it comes into contact with it but I didn't have that issue here. The lubricant lasted throughout a 30 minute play session without needing to reapply and didn't leave a sticky residue either and washed straight off the dildo and myself with some soapy water.
The Kamikaze Angel Luxe Lube Silicone performed well with some bum fun too. I don't really need a thick anal lube so I wasn't bothered by the thinner consistency but I could see how some others could be. I used it with a metal plug this time and left the plug in place for a couple of hours. When it came time to remove the plug the lubricant still hadn't dried out which really surprised he.
Summary
I really like this lubricant and think Kamikaze Angel have done a great job with their product and their branding. I had no stingy after effects from using the lube so their website is right, it is as strong and it is gentle. Yes the grenade is a little manly but it is lubricant not a fashion accessory so it really makes no difference. Good lube is good lube!
I could mark this lubricant down for the slightly thinner consistency however as this review is based on my experiences and I had no issues with that It score the Kamikaze Angel Luxe Lube Silicone 10/10.
Thanks Cara for the opportunity to review the Kamikaze Angel Luxe Lube Silicone.
10/10
– Naughty Nerd
---
Where To Buy
Thanks to Pleasure Panel reviewer Naughty Nerd for this review of the Kamikaze Angel Luxe Lube Silicone (250ml Grenade Style Bottle). Buy yours here at Clonezone UK.
The Kamikaze Angel Luxe Lube Silicone was sent free of charge, in exchange for a fair and honest review by the Pleasure Panel, by clonezonedirect.co.uk. Thank you! 🙂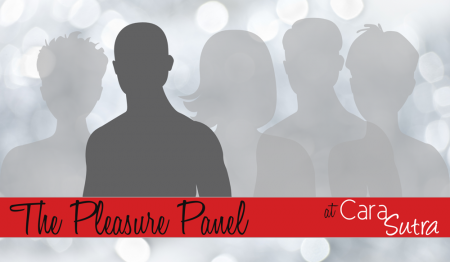 Contains affiliate links.