Kamikaze Angel Luxe Lube Silicone Review
By Pleasure Panel reviewer Livvy Libertine
The Kamikaze Angel Luxe Lube Silicone is one of the better silicone lubes that I've tried. It is delightfully smooth and seems to have just a slightly thicker texture, which is something that I prefer for my lubricants. It has no noticeable odor or taste and doesn't break down as fast as a water based lube would which means little to no reapplication of the lubricant itself.
Honestly though, the first thing I noticed about the Kamikaze Angel Luxe Lube Silicone is the bottle it comes in. I'm not sure why a grenade was chosen, but I love the uniqueness of it. It does have a travel lock on it, but I'm not sure travelling with it would be the best idea given the shape of the bottle.
It came in a clear fronted zip top bag and lists pertinent information on the back. The lube has only three ingredients: cyclopentasiloxane, dimethicone, and dimethiconol which I like because as far as I am concerned the fewer ingredients in my lube the better. Also, according to the packaging this silicone lube is latex safe and can be used with condoms. However, I would not suggest using it with silicone toys as silicone on silicone can cause degradation or possibly complete ruination of your silicone toys.
Now I'm not always a fan of silicone lubes, but the Kamikaze Angel Luxe Lube Silicone has some properties that I really quite like that makes me prefer it over other brands. It doesn't doesn't seem as difficult to remove as your typical silicone lubricant as I was able to scrub it off my fingers with a baby wipe and a little work. Since I'm not always in the mood (or able to) shower after sex this is a really nice bonus and I love that it leaves my skin feeling silky and smooth.
I haven't tried the Kamikaze Angel Luxe Lube Silicone yet with anal play, but I think given the texture and consistency of the lubricant it would be really good for that use. I can attest to its use during regular play and fisting and it works quite well for those applications. I'm not a fan, though, of the weird texture it leaves behind on my tongue if I were to use it during oral sex.
I'm certain that this is, for me, the best silicone lubricant that I've encountered and will be a staple on my bedside table for some time to come. If you'd like to purchase this lube, you can get it from Clonezone UK for £17.99, not including any shipping and customs fees.
8/10
– Livvy Libertine
---
Where To Buy
Thanks to Pleasure Panel reviewer Livvy Libertine for this review of the Kamikaze Angel Luxe Lube Silicone (250ml Grenade Style Bottle). Buy yours here at Clonezone UK.
The Kamikaze Angel Luxe Lube Silicone was sent free of charge, in exchange for a fair and honest review by the Pleasure Panel, by clonezonedirect.co.uk. Thank you! 🙂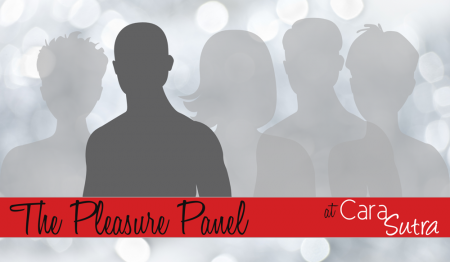 This review contains affiliate links.