Kamikaze Angel Luxe Lube Silicone Review
By Pleasure Panel reviewer Nat and Tom
When I browsed the list of items up for review in May's Pleasure Panel Round I couldn't help but be intrigued by the Kamikaze Angel Luxe Lube Silicone. I've never seen anything presented in such a way before and all I could think was wow, that's unique. I browsed the web thinking I'd find some sort of explanation for why this was done, but there is none. I still don't really get it, nor do I understand where the idea came from, but I like that it's different. It stands out from the mass of bland bottles and it certainly won't be a product that I'll just forget about.
Packaging & Presentation
The Kamikaze Angel Luxe Lube Silicone comes in a foil packet with a short product description and directions for use on the back. It mentions that it's latex compatible and it only contains three ingredients. That's good. The less ingredients in a lube the better. Those ingredients can be seen listed on the included packaging photos, but all are pretty standard for silicone based lubricants and nothing to be concerned about. Inside the packet, you find your grenade shaped bottle of Kamikaze Angel Luxe Lube Silicone. It's pretty plain outside of the branded sticker, but I think the design is eye-catching enough. It's definitely not a product that could be left out on the dresser without raising questions.
Dispensation
The pump dispenser comes with a locking mechanism, which I liked, as this prevents mess and waste. It also ensures that you don't overuse the product and as I expected, less is more. I found that I only needed one to two pumps for vaginal use and three for anal.
I'd usually recommend lubes with locking mechanisms for travelling, but due to the shape of this one I would advise the opposite. I feel like this is a strictly for home use product.
How To Use
Before I share our experiences with the Kamikaze Angel Luxe Lube Silicone, I feel that it's important to throw in a reminder about when it should be avoided. Silicone lubes and silicone toys can react to each other, so stick to materials such as glass and metal if you wish to use this with a sex toy.
You should also be cautious with clothing, surfaces and sheets as silicone lubricants can stain these things. I generally put some sort of wipeable sheet underneath us before using this. If it does happen to get on a surface or piece of clothing, I've found that it can be removed with a good toy cleaner and a tough scrub, but it needs to be done as soon as possible.
Scent & Taste
I was expecting some sort of scent from this product as the majority of silicone lubes I've tried have had some sort of medical/hospital scent, but this one is basically odourless. If there is a scent, it's very minor as I could not pick up on anything. As for taste, I can't vouch for it, but my partner claims that it's not unpleasant. He does not like the texture or aftertaste of silicone lubricants though so he always uses a flavoured lube for oral and switches up later on.
Consistency
We were both pleased with the consistency of the Kamikaze Angel Luxe Lube Silicone although I felt that it was thinner than some of the other silicone lubricants on the market. If it's being marketed specifically for anal sex then I think a thicker texture would be better. I know that I couldn't use this for penetrative anal sex as it wouldn't provide enough cushioning for me to be comfortable. My partner is on the large side though so it might be fine for people who are averagely sized. I did try it with some glass and metal plugs and smaller dildos and that was fine, but anything sizeable would require something thicker.
During Use
I also tried the Kamikaze Angel Luxe Lube Silicone for vaginal play, which is where it shined for me. It felt great with sex toys and was fantastic for penetrative sex. It's extremely slick and despite its thinner consistency, it's not runny or tacky. It glides with ease, removing unwanted friction as it goes, and it feels rather natural on the skin. The lube lasts a long time as promised, which makes it ideal for long masturbation sessions or vaginal penetration. It doesn't need to be reapplied every five minutes as a water-based product would and I can see us making good use of it.
In Conclusion
Is the Kamikaze Angel Luxe Lube Silicone going to be our new go-to silicone lube? No, but we would use it again. There are a couple of thicker silicone lubricants that I'd rate above this one, but that doesn't take away from the fact that it's pretty good. It's excellent for vaginal sessions and shower/bath masturbation. It doesn't wash away with water, which makes aquatic experiences possible. It does mean you have to work a bit harder to remove it from the skin (and toys) but a bit of soap and elbow grease is all it takes. After our experiences, we'd be happy to recommend the Kamikaze Luxe Lube Silicone, but not for anal, unless you don't need a thick coating of lube back there to be comfortable.
– Nat and Tom
---
Where To Buy
Thanks to Pleasure Panel reviewer Nat and Tom for this review of the Kamikaze Angel Luxe Lube Silicone (250ml Grenade Style Bottle). Buy yours here at Clonezone UK.
The Kamikaze Angel Luxe Lube Silicone was sent free of charge, in exchange for a fair and honest review by the Pleasure Panel, by clonezonedirect.co.uk. Thank you! 🙂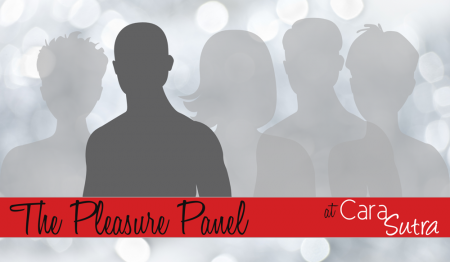 This review contains affiliate links.