Kamikaze Angel Luxe Lube Aqua Tube Review (100ml Tube)
By Pleasure Panel reviewer HystericalEm
Kamikaze Angel Luxe Lube Aqua Tube review: Kamikaze Angel was a new brand to me. The luxury they advertised was only slightly blemished by the words 'for the man who treats himself every day'. Spoilers: despite what companies would have us believe, lube is gender neutral. With that out of the way; let's get down to reviewing.
Packaging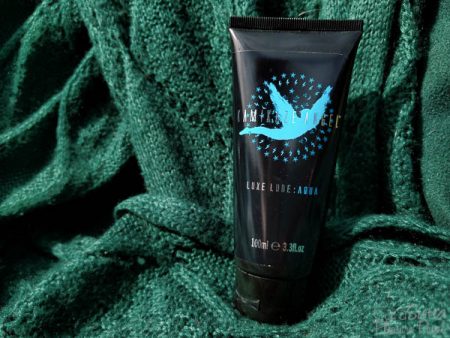 It's a small thing, but I appreciate that the bottle stores cap down. There's always lube ready even if you're down to the last of the bottle. If your hands get slippery the angles of the bottle make it easy enough to keep a hold of. Aesthetically, the design is appealing. If not for the word lube across the front, I might assume that it's hair gel or some other unnecessarily masculinised product. Note to self: Black blends into most backgrounds, so I need to stop storing this lube in my underwear drawer with all my black underwear. Searching for lube for five minutes isn't a sexy look.
Compatibility
Since the Kamikaze Angel Luxe Lube Aqua Tube is water based, you can use it on everything with impunity. Silicone toys, glass, metal, skin, condoms, apply it as you please. I'm still searching for my ideal all-rounder water-based lube, so the Kamikaze Angel Luxe Lube Aqua Tube was put through some rigorous tests.
Messy
Firstly, this lube will run and drip. While not being thin in consistency, it still manages to dribble everywhere. I regularly ended up with wet spots on sheets or carpet while trying out the Kamikaze Angel Luxe Lube Aqua Tube. So, while it's incredibly easy to spread where you'll need it, don't expect it to not end up everywhere else as well.
During Use
I had moderate success using the Kamikaze Angel Luxe Lube Aqua Tube during PIV with and without condoms. It works well for start-up lubrication. My need for additional lube during PIV is low, but if you are naturally drier you'll probably find yourself reapplying more than once a session. This is because it dries up quickly. While riding another partners strap on silicone Pack & Play, I had to reapply every few minutes.
In fairness to the lube, that particular cock is lube hungry, but we eventually got tired of reapplication, and switched to a different lube which didn't require reapplication. The quick drying nature of the Aqua lube also makes it a no go for anal play.
Taste
Based on the Kamikaze Angel Luxe Lube Aqua Tube description, Kamikaze Angel have not designed their lube for oral, and it shows. Save yourself the pain and just don't use it for any kind of oral, because the taste caused me to pull a great variety of disgust faces. At least my partner was amused.
After Play
Once the Kamikaze Angel Luxe Lube Aqua Tube dries up, it leaves a tacky residue. Vaguely tacky hands and genitalia post banging isn't my cup of tea. Thankfully residue is easy to clean – wet wipes or a quick shower are my go to solutions, and I'm generally about to utilise those anyway. While the residue isn't a deal breaker it's another drawback to a lube that already disappointed me. Between the need to reapply often and the taste I won't be using it again soon. This one just isn't the luxurious treat that it claims to be.
5/10
– HystericalEm
---
Thanks to Pleasure Panel reviewer HystericalEm for this review of the Kamikaze Angel Luxe Lube Aqua Tube. This lube is available as a 100ml tube for £8, or a 250ml grenade style bottle for £15, from Kamikaze Angel. 
This product was sent free of charge, in exchange for a fair and honest review by the Pleasure Panel, by Kamikaze Angel. Thank you! 🙂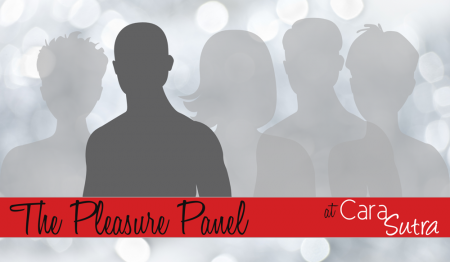 This review does not contain any affiliate links.