Kamikaze Angel Luxe Lube Aqua Review
By Pleasure Panel reviewer Supercutesecret
Lube is something I do believe you can never have enough of, so of course I volunteered myself to road-test this lube out for Cara Sutra's Pleasure Panel and was super lucky to be chosen to do it! The Kamikaze Angel Luxe Lube Aqua is marketed towards men primarily, but there is no reason as a woman I could not have a go and give it my thoughts and feedback also! 🙂
The Bottle
The first thing that drew me towards the Kamikaze Angel Luxe Lube Aqua was the bottle, not going to lie. I'm a sucker for packaging with these types of everyday things… just makes something as common as lube a little more enticing, y'know?
I am happy to report that the bottle in real life looks as cool as it does on photos. It's made of thick, sturdy plastic and is pretty chunky in size. Clonezone's website has described this as having a "high-fashion design" making it "extra discreet". To be fair, it kinda does look like it should be a handwash bottle or something, given the out-on-display aesthetic and pump dispenser, so I suppose despite it being a bit outlandish, it is kind of discreet.
The front does have a label that does say the word "lube" on it, but you can turn that side of the bottle towards the wall and no-one can read it.
Water Based Lube
Now, Kamikaze Angel do in fact do two lubes, a water-based one and a silicone one. I received the water-based lube for this review, hence the word "aqua" in the name. To find all the ingredients in this Kamikaze Angel Luxe Lube Aqua, you just peel back the label on the bottle.
I have never had a problem with any lube and none of the ingredients I am opposed to, but just in case you are picky/sensitive with these things, here are the ingredients listed:
Aqua, Propylene Glycol, Hydroxyethylcellulose, Sodium Benzoate, Potassium Sorbate, Citric Acid, Sodium Hydroxide.
First Impressions
The texture of this Kamikaze Angel Luxe Lube Aqua is silky smooth and non-sticky and I love it. It feels really moisturising and soft with no tacky layer formed when rubbed into the skin. It is a mid-consistency, neither runny nor completely thick and un-moving when you move your hand around with a pump of it on there.
The scent I can't really place, it isn't really like any other lube I've tried. It's kind of sweet, yet not in a sugar-y way and smells also "clean". It's hard to describe, but it is pleasant and is definitely a scent that I feel fits in with the marketing towards men, as I'd put at a more traditionally "masculine" scent (if this was a shower gel, you can guarantee it would be "For Men"). Not that women can't enjoy it of course! I just found it interesting that that Kamikaze Angel have definitely found their target market and ran with it, seemingly with success.
During Use & Final Thoughts
During use this Kamikaze Angel Luxe Lube Aqua is fabulous! Long-lasting, non-sticky, easy to dispense, doesn't get everywhere… It's pretty awesome. Honestly I haven't been able to find a fault with it, which I think is an even bigger testament than listing off all the things I like about it. Note that my perspective is from using vaginally.
I feel like I should be describing to you in more detail about how the Kamikaze Angel Luxe Lube Aqua felt and whatnot, but I don't really know what else to say than this is a marvellous water-based lube that ticks all the boxes and is worthy of anybody's collection.
As a bonus, this is a 250ml bottle and I think you are definitely getting your money's worth with this size – the bottle is completely full to the brim and one pump has been enough every time, so this will last me a very long while for sure.
Overall rating: 10/10
– Supercutesecret
---
Where To Buy
Thanks to Pleasure Panel reviewer Supercutesecret for this review of the Kamikaze Angel Luxe Lube Aqua (250ml Grenade Style Bottle). Buy yours here at Clonezone UK.
The Kamikaze Angel Luxe Lube Aqua was sent free of charge, in exchange for a fair and honest review by the Pleasure Panel, by clonezonedirect.co.uk. Thank you! 🙂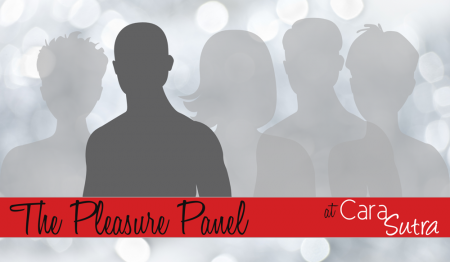 This review contains affiliate links.