Kamikaze Angel Luxe Lube Aqua Review
By Pleasure Panel reviewer Pillow Princess Reviews
I'm always looking for good water-based lube, since my sex and masturbation life often includes silicone toys. So I put my name down for the Kamikaze Angel Luxe Lube Aqua during the last Pleasure Panel round, and Cara was sweet enough to send it to me for review.
The Bottle
Let's start with the obvious: the Kamikaze Angel Luxe Lube Aqua bottle is shaped like a grenade. My occasional military fetishist of a girlfriend (military-style accessories bring out her dommy side pretty efficiently) was very, very enthusiastic about that. And I must admit: it's great. The shape is fun and original, it's sturdy, and it has a pump, which is super handy for dosing lube and not getting it all over your hands and bedsheets. You can even lock the pump in a non-dispensing position, which means it won't leak everywhere in your bag or closet. I'm definitely keeping the bottle, since it's refillable.
Thing is – I think I might refill it before the actual Kamikaze Angel Luxe Lube Aqua is empty. I'm really not impressed with it, for several reasons.
The Marketing
First off, the Kamikaze Angel Luxe Lube Aqua is marketed explicitly to men, in a rather macho fashion. My girlfriend and I are a couple of queer women who slide gleefully all over the presentation scale, so we can just see the grenade shape as fun and maybe mildly subversive. But the back of the packaging says, and I quote literally: "Deluxe water-based lubricant for the man who treats himself every day." I mean, obviously, a grenade-shaped bottle can only be meant for the menz, and Real Men TM would not touch a bottle of lube shaped like anything else than a grenade – just imagine! It could emasculate them!
The rest of the information on the packaging is also written in a distinctly "bros-among-bros" style: "Smooth and slick for effortless, hands-on satisfaction. Use at will. Suitable for use with latex condoms, definitely not a contraceptive, does not contain spermicidal substances."
If I were a man, I'd be a bit offended just because of that (stereotypical much?), but it gets worse! Why, you ask? Because if it's marketed specifically towards (cis, I assume) male masturbation, Kamikaze doesn't hold cis men in high esteem. They clearly don't think much of cis men's lasting power, since the Kamikaze Angel Luxe Lube Aqua dries up within less than five minutes.
First, it becomes very sticky, and then it just completely disappears. On the hands, on the genitals, on silicone toys, and even on a glass dildo in my (quite adept at self-lubricating) vagina, it doesn't last longer than a couple of minutes. I know water-based lubes don't last as long as silicone-based ones, but this is the shortest lube lifespan I've ever seen.
The message is clearly that cis men don't last more than five minutes anyway, so why bother making better lube? Rude, Kamikaze. Rude.
The Smell
In addition to this, the Kamikaze Angel Luxe Lube Aqua absolutely stinks. I imagine the idea behind that is that Real Menz don't need fancy-smelling lube because that would be too girly or something, but I've used enough lubes that didn't have any scent to know that this is just unnecessary. And mostly just plain unpleasant. It doesn't even smell manly, whatever that might be. It just stinks. I don't even know how to describe it, other than that I don't want it anywhere near my nose. It's definitely nowhere near a pleasant or even neutral scent, and it's almost bad enough to ruin the mood (my girlfriend and I used it together twice before deciding we'd suffered enough and switching to better lube – the rest of the testing befell me, alone. The things I do for blogging.)
The Packaging
Kamikaze Angel Luxe Lube Aqua comes in a black ziplock bag with a clear front and the information I quoted printed on the back. It feels a bit like unnecessary packaging, since there is a bottle, but I imagine it's for hygiene reasons. The bottle itself holds 250ml of lube, which would be cool, and great price-quantity quality, if I wasn't in a hurry to get rid of all this lube so I never have to use it again. I might legitimately just pour it down the drain and refill the bottle with better lube.
In Conclusion
If you want to spend 15 pounds on a cool-shaped, reusable lube bottle, go for it – I doubt you'll find another one. If you're thinking of buying this for the lube itself, however, please refrain. The Kamikaze Angel Luxe Lube Aqua is easily the worst lube I've ever gotten my hands on.
(4/10 because the packaging is cool)
– Pillow Princess Reviews
---
Where To Buy
Thanks to Pleasure Panel reviewer Pillow Princess Reviews for this review of the Kamikaze Angel Luxe Lube Aqua (250ml Grenade Style Bottle). Buy yours here at Clonezone UK.
The Kamikaze Angel Luxe Lube Aqua was sent free of charge, in exchange for a fair and honest review by the Pleasure Panel, by clonezonedirect.co.uk. Thank you! 🙂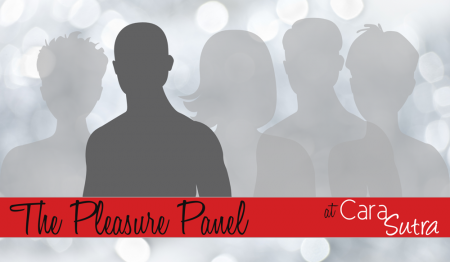 This review contains affiliate links.