Kama Sutra Sensations Body Gel Review (Spearmint & Strawberry Dreams)
Kama Sutra Sensations Body Gel review by The Husband
The Wife and I have had a lot of experience with Kama Sutra products. Starting as far back as her bridal shower, she was gifted multiple products from quite conservative family and friends, which I guess means they pass the "classy" test. These included play sets, massage oils, and other bedroom accoutrements. Needless to say, our honeymoon was filled with a lot of 'testing'.
Over the years, we've continued to try Kama Sutra products. We've enjoyed their massage candles, arousal gels, and dust body powders. They even have a TSA approved section on their site to help you identify which products can fly with you to your getaway destination. That's pretty cool!
Two products that have stood the test of time, however, are the products pictured above: The Kama Sutra Sensations Body Gel in both Spearmint and Strawberry Dreams scents/flavors. These were the first two Kama Sutra products we tried, and these two products have remained in the night stand top drawer for quick access for over nearly 10 years now, replaced religiously when supply got low.
So what makes them so great? First off, they smell great! Second, they taste great! Third, they add lubrication with lasting power. Many of the water-based lubricants we've used had to be reapplied during rigorous bouts of coitus. Silicone-based lubricants are messy and stain the sheets. Even the arousal gels we've used never met our expectations, as they were either too intense or we feel nothing at all.
The Pleasure Balm line from Kama Sutra delivers where most of these products fall short. It intensifies arousal with tingly sensations, but not overly so. The Kama Sutra Sensations Body Gel smells and tastes great. It isn't sticky. It even makes The Wife orgasm more easily. And frankly, at $16 per tube, it's affordable, especially considering how much it improves our experience.
We all know it can be pretty hit or miss with products like these. Everyone makes a whole range of similar products, and very few actually do what they say.   It's hard to know which products are worthy of your hard earned dollars. The Wife and I have bought and tried many once or twice, only to be pushed to the back of the nightstand drawer and never retrieved again. But not these two products. They always stay up front.
Between the Spearmint and Strawberry Dreams, the strawberry gets more use from us. I enjoy the scent and intensity of sensation more, as it's more subtle and less distracting. But for quickies, where time is of the essence and you need to get things going fast, Spearmint is the better option. It's more intense, and the effect is faster. For the Wife, using the spearmint practically guarantees an orgasm or two. Can't beat that!
Our suggestion: get both. You'll get plenty of use out of them, and I wouldn't be surprised if they earned a front parking space in your bedside drawer as well.
10/10 – Will buy again!
Buy the Kama Sutra Sensations Body Gel directly from KamaSutra.com
Oh, and they now have two more options: Raspberry Kiss and Creme De Menthe. You can trust that we'll be trying both out as soon as we can get our hands on them.
– The Husband
---
Where To Buy
Thanks to Pleasure Panel reviewer The Husband for this contributed review of the Kama Sutra Sensations Body Gel (Spearmint & Strawberry Dreams).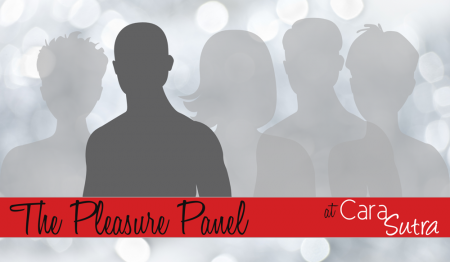 Unaffiliated