Jimmyjane Halo Love Pods Review
By Pleasure Panel reviewer StrapOn_Banana
This month we are delighted to be reviewing the Jimmyjane Halo Love Pods from Bondara. We love reviewing new and exciting high end products and this certainly looks like it ticks all the boxes both in design and materials.
Packaging
The retail packaging for the Jimmyjane Halo Love Pods is very well presented decorated in a tasteful feminine way with shades of pink and red that all give the impression of a luxury toy. The packaging is also very informative showing pictures of what your getting, how it works and what's included in the box.
What's Included
Inside the luxury box we have the silicone Halo pods, charging base and a micro USB charging cable. Its worth noting that the Jimmyjane Halo Love Pods doesn't include a mains USB charger I wasn't too concerned about this as we have plenty scattered around the house.
First Impressions & Functions
The first thing I noted was how great the velvety silicone looks and feels. It's so lovely to touch and hold the ergonomics are simply fantastic. The Jimmyjane Halo Love Pods itself isn't to dissimilar to the size to a billiards ball with the only exception being 3 smaller pods sticking out of it.
Charging is nice and easy with the included base that features 2 spring loaded contacts that connect with the Halo when positioned correctly inside the cradle, charge time from flat to full is approximately 3 hrs but I guess this will depend on the USB supply used.
Once fully charged we couldn't wait to turn the Jimmyjane Halo Love Pods on and have some fun. Initially we couldn't turn it on. We thought it would be a simple press or hold the vibration power button, however this didn't work. It wasn't a faulty though and after a brief look at the instructions we soon realised the Halo has a key lock feature so to power on we had to hold the power button and the "+" button at the same time for 1.5 seconds and then its unlocked and will turn on normally. We thought this was a great feature making it more travel safe and avoiding any unwanted turns on at inappropriate times.
The Jimmyjane Halo Love Pods features 10 varying vibration / cyclonic configurations which can easily be adjusted on the palm sized toy. To explain the cyclonic feature… the 3 protruding pods will vibrate in sequence in a circular motion and hence creating the cyclone effect.
In Use
I went solo with the test initially leaving Mr Banana looking on with envy and upset that he didn't have his own toy to play with. The Jimmyjane Halo Love Pods felt great to hold and the ergonomics of it all felt wonderful in my hand as I positioned it over my clit. It's at this point unfortunately the review takes quite a negative turn. I'm laid on the bed thinking the vibrations just aren't hitting the spot its like there at a really fast speed or high frequency but just doing absolutely nothing for me, it has little power or good rumble and as for the cyclone aspect… well that didn't do anything or help me either.
I felt really disappointed I wanted the Jimmyjane Halo Love Pods to be great, as everything else about it is great, but the bottom line is it just wasn't getting me off I tried and tried and I just couldn't cum. My partner decided to put it on his balls and he said he could hardly feel it -so sadly, it wasn't just me that was disappointed.
Conclusion
Great design & great construction, let down massively by lack of rumble and power.
3/10
– StrapOn_Banana
---
Where To Buy
Thanks to Pleasure Panel reviewer StrapOn_Banana for this review of the Jimmyjane Halo Love Pods.


The Jimmyjane Halo Love Pods was sent free of charge, in exchange for a fair and honest review by the Pleasure Panel, by Bondara. Thank you!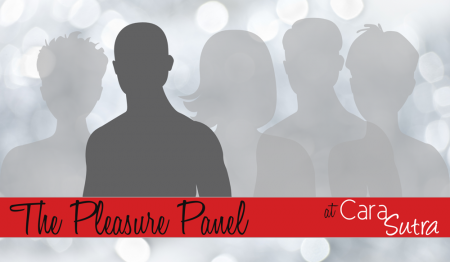 This review contains affiliate links.