Icicles No 74 Black Glass Heart Shaped Butt Plug Review
By Pleasure Panel reviewer Tigerlily
Icicles is a range of hand-blown glass dildos and butt plugs from makers Pipedream. This week, I was offered the chance to review the Icicles No 74 Black Glass Heart Shaped Butt Plug. It's available from Bondara for £24.99.
No. 74 isn't just a random number they decided to brand this with: there genuinely appears to be at least 73 other designs in the range, so you're sure to find something you like!
Packaging and Design
The front of the box opens up to reveal a plastic window, precisely shaped to show the product off in all its shiny Onyx black glory. Not as relevant if you're buying online, but great if you're picking this up in a retail store. The Icicles No 74 Black Glass Heart Shaped Butt Plug is held securely in a tight foam surround. Since it's glass, you'll probably want to keep it in the foam when in storage. It's incredibly strong but accidents happen!
If you're thinking that opaque black is a bit of an odd choice of colour, you're in luck: they have an otherwise identical model in translucent pink–that's no.75 – so you can keep reading this review and ignore the colour.
The design is delicate but unique, with a small bulbous end right at the tip, a larger bulbous middle to keep it in, then a heart-shaped base to prevent it from falling in any further. It also looks super cute to anyone looking at your ass!
How Big Is It?
Measurements can be hard to visualise, so check the accompanying photos for a more realistic idea. At 3.1 inches insertable, it's smaller than the impression you might get from the sales photos. The diameter at the widest point of the bulbous the middle is 1.3 inches, while the main neck of toy is barely larger than a human finger.
The Icicles No 74 Black Glass Heart Shaped Butt Plug is definitely suitable for beginners. On top of the overall small size, the ultra-smooth glass requires minimal lubricant to be comfortably inserted. Absolute beginners are more likely to get a shock from the temperature than the size, and even that can be avoided (if you want). Once in, and warmed to body temperature, it's barely noticeable.
Why Glass?
At first glance, glass is a curious material to choose for a sex toy. It sounds quite dangerous, but the glass is borosilicate and a completely solid design. There's no chance of it randomly snapping in half. Borosilicate glass is much more resistant to changes in temperature than regular glass, so it won't crack when heated or cooled.
Read Cara's Guide To Glass Dildos: Are Glass Dildos Safe To Use?
In fact, glass has many advantages over more common sex toy materials.
Glass is hypoallergenic, completely non-porous, and incredibly easy to clean. The smooth surface simply can't harbour bacteria as there's no micro-pores for anything nasty to sit in. For any kind of sex toy that's important, but even more so for butt stuff. It also means it's really easy to insert.
Cared for correctly, the Icicles No 74 Black Glass Heart Shaped Butt Plug will last a lifetime. It's a sad fact that the sex toy industry is dominated by single-use, disposable toys. TPR, jelly, and fake silicone toys all break down, some within months of purchase. Instead of buying that horrible jelly beginner's butt plug, invest in this (only slightly more expensive) glass one, and you'll be doing the planet a favour.
Would You Like That Hot Or Cold?
While you won't obviously won't benefit from vibrations when you buy a glass toy of any kind, you can be stimulated with temperature. Glass is naturally cool to the touch, but quick to reflect ambient temperature changes. Out of the box it'll probably feel a little on the cool side, but will soon warm to body temperature.
You can opt to pre-warm it in a bowl of warm water if required (not boiling though), or you can even put it in the freezer for a real shock. If this is something you're teasing your sub with, keep both a bowl of hot and freezing cold water nearby for tantalising temperature play. But as ever, play safe: don't freeze it for too long, and don't use boiling water, or you may scald them.
Is This The Butt Plug For You?
Ideal for beginners thanks to the small size and ease insertion, the Icicles No 74 Black Glass Heart Shaped Butt Plug also brings temperature play for those looking for a little extra. It's also an ideal starting point for those wanting to try a glass toy without committing to a larger or more elaborate design. For advanced butt players, you'll probably be disappointed with the size.
I give it a smooth 8/10
– Tigerlily
---
Where To Buy
Thanks to Pleasure Panel reviewer Tigerlily for this review of the Icicles No 74 Black Glass Heart Shaped Butt Plug.


The Icicles No 74 Black Glass Heart Shaped Butt Plug was sent free of charge, in exchange for a fair and honest review by the Pleasure Panel, by Bondara. Thank you! 🙂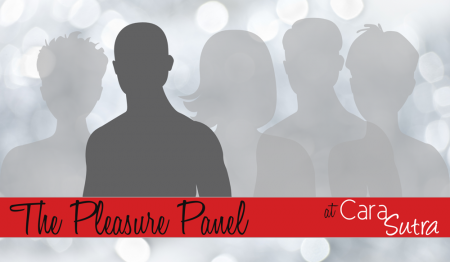 Contains affiliate links