House of Denial HoD600 Standard Clear Silicone Chastity Device Review
By Pleasure Panel reviewer Miss Anna
I was offered the opportunity to review the House of Denial HoD600 Standard Clear Silicone Chastity Device by the Pleasure Panel run by Cara Sutra. Having vast experience in using chastity of a form of control and having previoeusly used metal and plastic devices, but never silicone; naturally I jumped at the opportunity to offer a fair and honest review of this House of Denial device in action.
Packaging
The House of Denial HoD600 Standard Clear Silicone Chastity Device came to me simply packaged in a draw string red velvet pouch, the pouch is of a good quality and is unbranded meaning it can be used to either store this device in whilst not in use or could be used for something else entirely, I am a huge fan of recyclable or reusable packaging, so I like this idea a lot.
Looking inside the pouch there is the device, various sized cock/ball ring attachments, a lock neatly packaged in a small card box and a pack of plastic single use locks, this was all placed in a clear plastic bag.
I was disappointed to see there was no branding or information about how to use or put together this device included anywhere inside. I think at the very least an information leaflet containing some basic advice perhaps on how to choose the right ring fit or suggestions on how to follow good hygiene whilst using this device could have been included.
Look and 'Feel' of the House of Denial HoD600
Taking the items from the plastic bag I did like the over all look of the device, the finish of the clear silicone is neat and smooth, and the cock/ball rings are chunky and fit together seamlessly. The pins that secure the device together are made from a strong acrylic and look as though they will certainly be able to cope with day to day wear of the device.
The silicone used to make the House of Denial HoD600 Standard Clear Silicone Chastity Device is of notable quality, admittedly I was expecting something much flimsier however this silicone device has a lot of structure and at first glance looks as though it will be sturdy enough to do its job however also be comfortable to wear.
The metal lock and key also appear to be of a good quality, the key fits well and works without snagging. The single use plastic 'locks' are well made and printed nicely, also of a higher quality than I have previously experienced with similar products.
The HoD600 in use
I have used the House of Denial HoD600 Standard Clear Silicone Chastity Device numerous times over the past weeks, in some situations it has been incredibly effective as a chastity device, in others, not so.
When it came to setting the chastity device up for the first time I was impressed with the choice of cock and ball ring sizes available to choose from, there is five in total varying from small to fairly large. I have used the device on more than one submissive and have always found a great fit in the ring sizes, I like this quality a lot as I believe it not only offers optimum comfort however it also takes away the embarrassment of the ring not fitting.
After choosing a suitable sized ring, the layering of the various components commenced – initially I had no clue how the device went together, with so many different sized rings and pins I was at a loss figuring out how the device was meant to come together; the lack of basic instructions meant that I had to resort to the House of Denial website to get a clear picture as to what the finished product should look like. Eventually it became clear where the spacers and pins should go, and I managed to fully assemble to my desired look and fit.
After the initial set up it was incredibly easy to find various fits to suit different anatomies, the choice of fixed metal lock or single use plastic tag is a great addition to include in the set up as it covers the many bases in which people choose to use chastity devices.
I cannot personally comment on the comfort of the device when worn, however the lucky submissives who were locked into this device commented on the comfort of the silicone; smooth, and able to flex with the movement of the body.
Whilst I like the look of this device whilst being worn, I do not think it is the most effective chastity device available on the market. The soft silicone shaft and fixtures on the cock and ball rings means that the device bends, flexes and stretches letting erections happen where other devices wouldn't usually.
Conclusion
I think this is a great device that should be aimed largely at first time or those into more causal styles of chastity training. The House of Denial HoD600 Standard Clear Silicone Chastity Device offers a great choice of alternative sizes to find the perfect fit and vary levels of intensity, all for an incredibly reasonable price. The lack of information included in this product really does let an otherwise great item down.
7/10
– Miss Anna
---
Where To Buy
Thanks to Pleasure Panel reviewer Miss Anna for this review of the House of Denial HoD600 Standard Clear Silicone Chastity Device.


The House of Denial HoD600 Standard Clear Silicone Chastity Device was sent free of charge, in exchange for a fair and honest review by the Pleasure Panel, by houseofdenial.com. Thank you! 🙂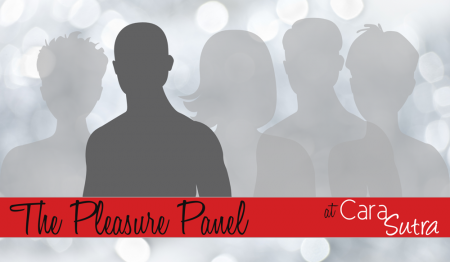 Unaffiliated