HNRX ES Double Trigger Hook Review
HNRX ES Double Trigger Hook review by Tigerlily
For bondage beginners and pros alike, trigger hooks are an essential part of the toolbox. With safety considerations built-in, they allow for a quick and easy tie.
Honour offers a range of bondage essentials in their HNRX line, and thanks to the Pleasure Panel, this week we got a chance to take a look at their double trigger hook, a device for quickly and closely attaching two bondage restraints. It's available now for £4.99 from Honour.co.uk.
Size & Specs
Right out of the box, the product feels premium. It's weighty, thicker than I was expecting, and the springs are strong. The HNRX ES Double Trigger Hook weighs 46 grams and is made from solid metal (unspecified, but likely zinc plated steel), measuring 88 millimetres from end to end. No maximum permitted weight is specified, but these shouldn't be used for suspension.
What's It For?
A double trigger hook is just a quick and easy way to tie two things together. Usually a pair of cuffs. No fiddling around is needed, just pull back the catch and hook it onto something.
The HNRX ES double trigger hook is a one-piece solid design. The independent release catches are both on the same side, so you might want to angle those away from your sub's prying fingers if possible.
Common uses for a double trigger hook are connecting two cuffs together, or fixing cuffs to a collar. You could also use them for a hogtie if you're flexible enough–each hook can accommodate the thickness of two D-rings or O-rings easily. They aren't only for use with Honour branded bondage gear either–they'll work with any of your toys that have a ring or attachment point on them.
Is It Safe?
For those just beginning their journey into bondage, it's important to know you have an escape route. If you feel uncomfortable at any time, you should be able to get out of the cuffs or position you've been locked into without having to fumble around for a key. In fact, even the pro's sometimes need a quick way to release their sub, though they may intentionally make it difficult for the sub to untie themselves, keeping the quick release mechanisms like a trigger hook out of arm's reach.
Beginner bondage play often involves a suspension of belief; a submission into a state of "fake" bondage, and a commitment that you won't use the safety features during normal play. With the double trigger hook, you'd probably be able to escape if you absolutely wanted to, and that's a good thing. But you shouldn't anyway. Naughty girl.
Taking It Up A Level
The HNRX ES double trigger can be pretty easy to get out of if you're nimble enough with your fingers, but when you're ready to step play up a little, consider putting a pair of mittens or socks over your subs hands. That should stop them unhooking things on their own so easily.
Essential Bondage Kit
Ever bondage fan should have at least one HNRX ES Double Trigger Hook in their kit bag.
We scored the HNRX ES Double Trigger Hook a thoroughly secure 10/10.
– Tigerlily
---
Where To Buy
Thanks to Pleasure Panel reviewer Tigerlily for this review of the HNRX ES Double Trigger Hook.


The HNRX ES Double Trigger Hook was sent free of charge, in exchange for a fair and honest review by the Pleasure Panel, by Honour. Thank you! 🙂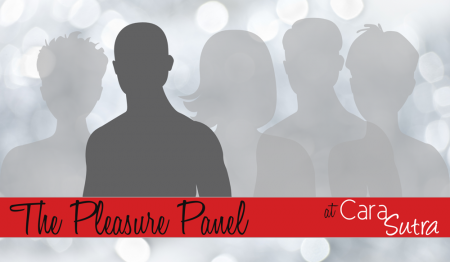 Contains affiliate links