HNRX ES Double Trigger Hook Review
HNRX ES Double Trigger Hook review by Duke of Monroth
From The Duke:
Can I get another one? This is a great little double trigger hook; I didn't know I needed one, and now I actually need 2!
So the Duchess and I have dabbled in light bondage… nothing too serious. We have the SportSheets Under The Bed Restraint Set which came with soft cuffs and 2 single trigger hooks that rotate. I've included a picture.
The problem with that setup is that they rotate, allowing whomever is bound to move and manipulate their hands.
I replaced the 2 single hooks with the HNRX ES Double Trigger Hook. Problem solved!
The Duchess was better bound and less able to move as I secured her wrists between the bars of our headboard. Because of the large hook portion of the HNRX ES Double Trigger Hook I was able to bind her wrist to wrist and ankle to ankle fitting two o-rings into each hook end. Awesome!
It would be easier to get the job done with 2 HNRX ES Double Trigger Hooks but it is possible to do it with just one.
I like that the Double Trigger is one piece unlike the smaller single hooks that pivot which makes the HNRX ES Double Trigger Hook stronger and safer to use (no snags).
One thing to notice is that the trigger hook is slightly larger than the image on the package/box that it comes in. The HNRX ES Double Trigger Hook measures 4 inches in length. The mechanism is easy to manipulate and use.
I was thoroughly impressed. I'll be buying at least one more (maybe 3) after this review!
10/10
– Duke of Monroth
---
Where To Buy
Thanks to Pleasure Panel reviewer Duke of Monroth for this review of the HNRX ES Double Trigger Hook.


This trigger hook was sent free of charge, in exchange for a fair and honest review by the Pleasure Panel, by Honour. Thank you! 🙂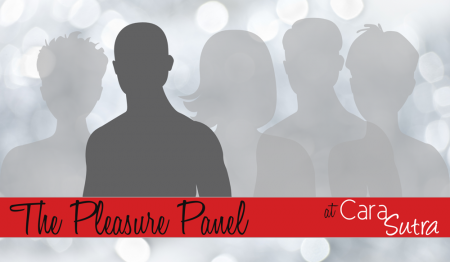 Contains affiliate links