HNRX ES Double Trigger Hook Review
By Pleasure Panel reviewer Joanne's Reviews
I was also sent an HNRX ES Double Trigger Hook by the lovely Cara as part of her Pleasure Panel to review for Honour.co.uk.
A Trigger Hook is a double-ended catch often used in BDSM scenes as a quick way to attach something to your submissive.
They have a catch at each end, and these are similar to the catches that you will find at the end of a dog's leash. You know, the type where you use your thumb to pull back on a trigger to open the lock. This system is so easy to use, and a double trigger hook is a profoundly useful piece of equipment that should be in everyone's equipment bag.
One of the benefits of this locking system is that you can use it with only one hand, leaving the other to grasp equipment or your submissive to keep them in their place.
I love the little box that they are supplied in, and as soon as I laid eyes on this one, I knew that it was both excellent quality and it would be a lot of fun to put to the test. They are sold separately, but I strongly recommend getting at least two as then you can use them with wrist or ankle restraints.
We often forget how useful small catches, carabiners and other small pieces of equipment are when enjoying a good BDSM scene. Trigger hooks help you to make a scene flow without additional downtime when it comes to restraining someone. They make it so easy to restrain or release someone, and I have quite a few that I regularly use.
In operation, the two catches move smoothly, and even though I did apply a small amount of oil to mine (I always look after my kit very well), it operates smoothly and doesn't jam as some cheap ones can tend to do.
I find that trigger hooks are perfect for use with restraints for the reasons stated above. I always use them when restraining my submissive, and she loves the little sound they make when you release the trigger, and they snap shut.
When setting up equipment, I will often use a couple of them to secure her wrists to her collar to stop her touching things that she shouldn't. With her locked like that I am then free to continue a scene.
The quick release nature of trigger hooks is a great safety feature allowing you to quickly release a submissive should the situation dictate that you do so. Rapid position changes are also easy when using trigger hooks, and my partner now prefers them to carabiners.
Made out of stainless steel they reflect light well and are sturdy and smooth operating. I am unable to find any drawbacks to using them, and for their price, they are a very affordable piece of BDSM equipment with a myriad of uses.
I'd like to thank Cara and Honour for giving me the opportunity to review one for them.
9 out of 10
– Joanne's Reviews
---
Where To Buy
Thanks to Pleasure Panel reviewer Joanne's Reviews for this review of the HNRX ES Double Trigger Hook.


The HNRX ES Double Trigger Hook was sent free of charge, in exchange for a fair and honest review by the Pleasure Panel, by Honour. Thank you! 🙂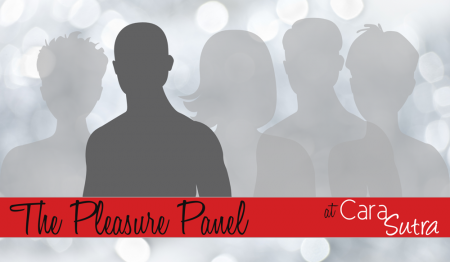 Contains affiliate links