Goliath Books Pussy And Butt Special Premium Photo Edition Review
By Pleasure Panel reviewer Miss Eve E
Thank you Cara Sutra for passing along the Goliath Books Pussy And Butt Special Premium Photo Edition to review. It's certainly been an… interesting few weeks. Whilst I usually give the positives and negatives in reviews, this book doesn't give much in the way of positives. Let's just get into it.
My Opinions
Now, I'm not one for writing in capitals, but I just have to this time. The one glaring problem, and dare I say the main problem with this book is the LACK OF DIVERSITY. It's appalling how cookie cutter these images are at a glance. Page after page just shows the same model, in the same pose, with the same style of hair, and body type. The only difference is the background, the jewellery, and occasionally the hair colour.
Now, as to the ladies involved in the picture they are stunning, and they are not at fault here, Goliath is. From my limited knowledge of adult photo shoots, the models can use the pictures, but the pictures belong to the person (or company) that took them. There were a few models that I recognised in Goliath Books Pussy And Butt Special Premium Photo Edition, and I know they did shoots for big name companies. Subsequently whilst the model can use the pictures, the company can use them, and profit from them. Now, I don't know if Goliath brought the pictures for the book, or there's a different way they acquired the photos – contacts and all that good stuff, but that gives you a general picture. Basically, they had a choice.
Another issue I have is the marketing tagline 'A must for every male library' … excuse me. In this day and age, surely we've come to realise that not everyone that looks at pussies and butts is male, or identifies as male.
To bring it back to the glaring lack of diversity, Goliath compiled this book, how the hell did they did not see 'oh yeah, this picture looks like the picture we just saw! Maybe, we should change that'.
On to the pussy and butts in the book, they are very much 'idealistic porn style', and by that I mean shaved, bare, or minimal. Again, this is not a bad thing, but this is all you tend to see as you flick from one page to another. Taken individually, the ladies are lovely, and you definitely get an eyeful of said pussies and asses.
As an aside, Goliath books has also produced a number of other books. I can only hope that whilst there's a thematic element to the book – a body part, mood, or style, the models within the book are wide ranging, and diverse. However, I find myself pessimistic.
My final point about this book is that it costs €49.99, plus VAT and shipping. Hunt around, and you will find photobooks from independent artists, with diversity.
Fun anecdote:
My therapist saw the book sitting by me, and asked if it was what he thought it was. I didn't answer, I just handed him the book. Within seconds, he also noted the lack of diversity, and the similarities amongst the models.
Conclusion
LACK OF DIVERSITY. *mic drop*
I'd say the Pussy & Butt Book deserves a 3 out of 10, purely down to the lovely ladies in the book.
– Miss Eve E
---
Where To Buy
Thanks to Pleasure Panel reviewer Miss Eve E for this review of the erotic photographic art book, Goliath Books Pussy And Butt Special Premium Photo Edition.


The Goliath Books Pussy And Butt Special Premium Photo Edition book was sent free of charge, in exchange for a fair and honest review by the Pleasure Panel, by Goliath Books. Thank you!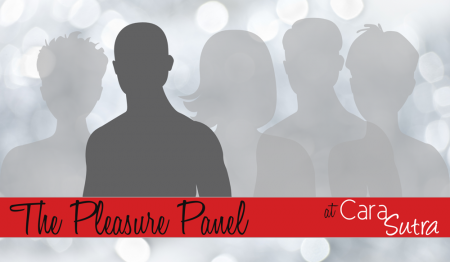 Unaffiliated